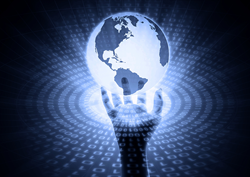 'Learning and innovation go hand in hand. The arrogance of success is to think that what you did yesterday will be sufficient for tomorrow.' - William Pollard
Philadelphia, Pennsylvania (PRWEB) February 03, 2014
Bio-Views is the first business social network where people can sell information, products, and services. Whether people have a business to start or just want to learn and discover new things, Bio-Views is your solution. People from all over the world can start, run, and grow their businesses on this new and up-coming platform to reach potential subscribers new clients, or returning customers. The Bio-Views new platform hosts all different types of businesses, from cleaning services, to teachers tutoring on a second language, to fitness professionals. Bio-Views is now the all-in-one solution to starting and running your very own business and with the launch of the new promoters program, Bio-Views hopes to grow even bigger!
The vision of Bio-Views is to create real opportunity for people globally who have something to share and being able to reach anyone in the world and make education more affordable. America was founded off of small local businesses giving back to their communities, and with so many businesses failing today, something had to be changed. Bio-Views wants to help small business owners thrive in any economy. Therefore, the Bio-Views team is striving to help people re-create business opportunities by using today's technology not only in the United States, but worldwide.
Recently, they have just launched a brand new type of referral program to innovate the business industry, Bio-Views has put together a quality referral program. The promoters program helps grow the business owner community from promoters all around the world referring quality people who sell information, products, and services. Promoters will receive sign up and monthly bonuses from their channel owners profit who they registered, however it comes from Bio-Views, not the channel owner. This program will be a beta test to see how fast Bio-Views can grow and how successful the compensation plan will be. To learn more about the all new Bio-Views promoters program, visit http://www.bio-views.com.