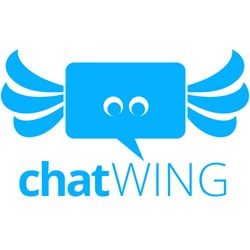 New York, NY (PRWEB) February 04, 2014
Game 'modding' is one of the most popular activities in the cyberspace today, based on the number of websites and forums dedicated for the purpose. Basically, modding is the process of adding new elements to a game in order to create a different experience. Chatwing chat software has decided to game modding communities by introducing a user-friendly web chat app.
Game modders can expand their social horizons through Chatwing's chat box array of features. The most popular is social media integration. Through this feature, chatroom visitors can log in with their Facebook and Twitter accounts. Google, Yahoo, Tumblr, and Instagram login methods are also allowed. In this way, the game modders can reach social groups within limited time periods. The widget's social media feature is also being monitored by respective Chatwing moderators.
For game modders who are maintaining blogs, the Chatwing chat widget is a preface opportunity. The full effect of the widget can be achieved once it is installed to any website or blog. One reason for this is that the widget acts like an online lounge that can spark hundreds of discussions about the website's topic. Game modders can take this opportunity to build subscriber groups and reach out to people. If they are having 'paid' game mods, then this is a chance for greater online exposure.
Chatwing chat software believes that game modding will continue on, as long as there are game developers and people who appreciate games. For upcoming Chatwing widget versions, game modders can expect new themes, new customization choices, and additional premium services.
About Chatwing.com
Chatwing.com is a company that has brought innovation to the modern chat widget. Operating for more than five years now, Chatwing and its team of developers have dozens of ideas ready to be introduced to the public. The Chatwing chat app is an easy-to-use online tool that can help web users interact with each other and can also generate continuous traffic. Chatwing will always be a "freemium" application for everyone.