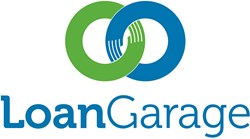 ...I look forward to implementing a dynamic brand and customer acquisition programme. Our aim is to empower people to take control of their finances and access the right financial products for them.
Singapore, Singapore (PRWEB) January 31, 2014
On 30 January 2014, Plutus Software Pte Ltd, the company behind Singapore's and Indonesia's leading personal loans portal LoanGarage.com and KreditAja.com respectively, is pleased to announce the hire of Mr. Robert C Barnes ("Rob Barnes") as its Chief Marketing Officer. LoanGarage.com / KreditAja.com is an online and mobile marketplace where borrowers can compare and lock-in personal loan offers from multiple lenders/banks with one simple application. Since launching in Singapore and Indonesia where the personal loans market is about S$66 B and US$273 B respectively, LoanGarage.com / KreditAja.com has seen a soaring demand in personal loan products amongst consumers especially in the fast emerging market of Indonesia.
A builder of online businesses of more than 10 years experience, Rob Barnes served as the Head of General Insurance, Mortgages, Home Services and other product lines at United Kingdom's leading financial comparison website, MoneySupermarket.com, where he has worked with the founder to build the business from owner-operated through IPO to a S$1.6B+ public-listed company. At MoneySupermarket.com, Rob Barnes formulated and executed both the user acquisition and channel development strategy (with Moneysupermarket.com's partner banks and financial institutions) that added to the company's bottom line. Rob Barnes had full P&L responsibility as the Head of Commercial of a MoneySupermarket.com spin-off, weknowmoney.co.uk, where he led and executed the e-commerce and commercial strategy.
During his long tenure with MoneySupermarket.com and its sister ventures, Rob Barnes had commercial and consumer responsibility for new product development and revenue streams where his expertise lies in delivering results for significant new business areas from scratch. At LoanGarage.com / KreditAja.com, Rob Barnes will be actively involved in formulating and implementing the company's strategic marketing roadmap and strategy to achieve the company's vision of being Asia's "Kayak.com for personal finance products". With Rob Barnes's rich and diverse experience in building financial products sites, principally in MoneySupermarket.com, the company is well positioned to deepen its strong and clear market leadership in Indonesia and Singapore respectively in the financial products intermediation space.
Rob Barnes's hire comes at the right moment when the company is in the process of raising its Series A investment round. Rob will also debut as the company's spokesperson at FinovateEurope 2014 where the company will be showcasing its predictive analytics technology at the premier event for financial technology startups.
"I have always preached the idea of hiring the best talent that you can find. Jagannathan's (CTO) hire was an inflection point for technology in the company. Now, as our focus shift towards growing our revenue streams exponentially and deepening our reach in Indonesia and Singapore, Rob's hire as our Chief Marketing Officer would be an inflection point for user and revenue growth in the company. We are excited about now being able to deliver our partners' financial products through the use of technology channels in the most efficient and customer-centric way."
Aidil Zulkifli– Founder and CEO
"This is a really exciting opportunity to join an already talented team at LoanGarage.com, operating in this fast growing and complex market. We are uniquely positioned as first mover in the region, with a solid technology platform and I look forward to implementing a dynamic brand and customer acquisition programme. Our aim is to empower people to take control of their finances and access the right financial products for them. There is clear and significant growth potential driven by growing demand for online financial products, increasing internet penetration and mobile web usage. I am also looking forward to working with our partners to expand our product range and deliver sustainable growth based on the existing strong commercial relationships already in place."
Rob Barnes – Chief Marketing Officer