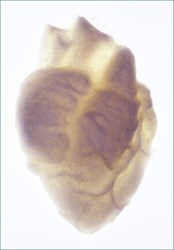 Silktap will play a critical role in expediting a number of medical technology breakthroughs over the coming decade. -Jason Bressner, President, Silktap, Inc.
Cambridge, MA (PRWEB) January 29, 2014
Silktap, Inc. today announced the launch of its flagship liquid silk fibroin product, presenting an alternative that supplants the in-house, four-day process used throughout academic and commercial research labs worldwide.
Silk fibroin is a biocompatible and biodegradable renewable resource with a long-established track record in medicine as sutures. Silktap converts this biomaterial into a liquid form, from which researchers can create products that include films, fibers, foams gels and scaffolds, all of which are implantable.
Silk-based technologies offer tremendous promise in fueling advances in healthcare. Silktap will accelerate the growth, reach, and impact of these innovations by providing immediate access to a well-characterized, customizable supply of this unique material, on demand.
ABOUT SILKTAP, INC.
Silktap, Inc. is the first company focused on the manufacture of natural, silkworm-derived liquid silk fibroin, generated through its patent-pending process. It is a privately-owned company headquartered in Cambridge, Massachusetts, with aims to increase productivity and facilitate discovery within healthcare-related fields.
Further information and ordering instructions for Silktap's flagship product are available on its website, http://www.silktap.com. Phone inquiries can be made, toll-free, at 1-855-SILKTAP.
ABOUT LIQUID SILK FIBROIN
Liquid silk fibroin is a purified fluid specifically tailored for use by the startup and scientific research communities. The main protein in silkworm cocoons, silk fibroin, possesses desirable properties (high tensile strength, flexibility, biocompatibility, degradability and optical clarity) that lend to the engineering of a broad spectrum of advanced biocompatible and functional materials.