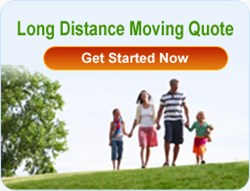 For anyone who is about to move internationally – make sure you use LongDistanceMovingCompanies.com!"
(PRWEB) January 30, 2014
It is an exciting time for those working at LongDistanceMovingCompanies.com. Over the weekend, LongDistanceMovingCompanies.com launched their brand new page that features international moving companies. They offer a wide variety of services and can create custom tailored moving options for each individual client.
LongDistanceMovingCompanies.com CEO stated, "We are focused on maintaining the best moving services available on the web. We realized that we needed to introduce an international moving services page, so we went ahead and created one! When you are moving internationally, it can be a lot more challenging than moving from one state to another. That is why we created a wide variety of services that we believe will help make our client's moves much easier."
LongDistanceMovingCompanies.com has been in business for several years, but within the past few months they have been experiencing unprecedented growth. "We attribute this growth to our firm commitment to always providing our clients with the very best deals on moving services. We are kind of the middle man that helps people looking for moving options. We facilitate the quotes and help our clients find what they are looking for. The best part about LongDistanceMovingCompanies.com is that it is absolutely free! Our clients get to utilize our outstanding services at no cost," LongDistanceMovingCompanies.com's CEO stated.
One customer who used LongDistanceMovingCompanies.com services had great things to say about the company. "When I was preparing for my international move, I was overwhelmed with all of the things that I had to figure out. It is one thing to move, but another to move to a foreign country. I was afraid of dealing with international movers who did not speak the same language as me, but LongDistanceMovingCompanies.com helped me find an American moving company. Not only did they help me find the company, but they helped me find multiple companies. I was then able to narrow down which one I wanted to hire. For anyone who is about to move internationally – make sure you use LongDistanceMovingCompanies.com!"
http://www.LongDistanceMovingCompanies.com helps potential movers find moving companies at no cost. Through the use of various features, LongDistanceMovingCompanies.com makes the moving experience less complicated. Head to LongDistanceMovingCompanies.com today to find out more!