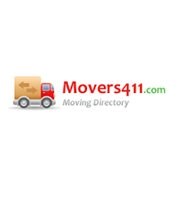 To protect the customers from service providers who are not completely forthright the company has built the new web portal and expanded its database of professional moving companies
(PRWEB) February 01, 2014
Movers411.com has recently announced their new web portal that will now let customers choose the best movers for their needs. At first, the company solely focused on offering moving assistance to the large pool of customers in this country; however, now, the company has expanded its sphere of service and wants to help all potential customers find the most reliable moving service companies. The job is definitely not easy and needs unconditional dedication. This is why the top professionals from the company have hired a few specialized people to help them develop a fast and flawless system. The new web portal is technically very simple and can be used for customers to access numerous sources of information and facilities.
The company has always strived to help customers in a simple and effortless manner and after years of research, the company professionals have finally been able to come up with a remarkable web design. The site is full of features to help their customers, such as tips and information about how to find good movers, various moving processes, and how to find the best deal on moving companies.
Movers411.com is a very established company in this industry and understands the problems faced by customers. To protect the customers from service providers who are not completely forthright the company has built the new web portal and expanded its database of professional moving companies. The new web portal and database is basically a way for customers to reach a huge base of movers and get fair bids from them. As selecting a good mover with all required and specialized skill is becoming tougher day by day, the web portal developed by Movers411.com can be very helpful.
Finding the best service providers is very difficult. When customers try to find the service providers through advertisements in the phone book or local newspapers, they might choose the wrong movers. In order to experience a good, hassle free relocation process, it's good to be sure about the capabilities of the movers in advance. The web portal of http://www.Movers411.com also describes how to understand if a moving company is good for local or international relocation process. If customers want to know more about different relocation processes and want to receive good deals, they should visit the new web portal designed by Movers411.com.