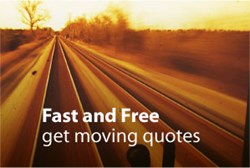 MoveNetwork.com is able to offer the most affordable rates when it comes to international moving quotes
(PRWEB) February 02, 2014
Today, MoveNetwork.com announced that they are no longer limiting their offerings to domestic movers. The newly updated website displays an easy-to-use international moving calculator. The calculator requires a few simple answers, such as move date, move size, current zip code and the destination zip code. With those responses, MoveNetwork.com is able to offer the most affordable rates when it comes to international moving quotes. It is fast and free!
"We like to call ourselves 'opportunity directed' as opposed to 'opportunity directing'," says the COO of MoveNetwork.com. "Sometimes, you have a vision of what you want to offer, but you have to let your customers dictate your next move, or your next feature."
The cries for help (when it came to international moving needs) were clear. "It was, by far, the number one request we had on all of our blogs," said a representative of MoveNetwork.com. "There was nothing even in the ballpark. Ask and you shall receive."
Ever since the introduction of international moving quotes service, MoveNetwork.com has seen a dramatic increase in time spent on their website. Bounce rates are down and click-through rates are up. People are finding what they need, so why leave? http://www.MoveNetwork.com has also tried to make the process as simple as possible by asking as few questions as possible to get the information they need. "Customers have little patience. The fewer questions you ask them to answer, the less of a reason they have to exit the site," said MoveNetwork.com's Marketing Coordinator. "We are proud to announce the success of this new launch. There will be many more to come!"
MoveNetwork.com has been full of surprises all year and according to upper management, they are going to try and release new tools whenever possible. When asked why, the CEO of MoveNetwork.com simply responded "why not?"
MoveNetwork.com is an internationally renowned company focused on helping individuals with all of their moving needs. With easy to use features, like their free moving quotes and moving supply matcher, as well as offering services such as storage, truck rental and moving supplies, MoveNetwork knows how to keep their customers happy.