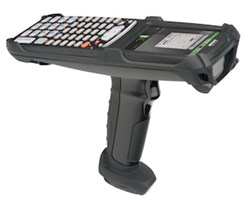 Harmony, PA (PRWEB) January 30, 2014
SDG Systems (SDG) announced today that the company has been approved by the Yocto Project board to be a Yocto Project Participant. According to their web site, "The Yocto Project is an open source collaboration project that provides templates, tools and methods to help you create custom Linux-based systems for embedded products." SDG Systems utilized the Yocto Project to build a Linux implementation for the Janam XG series scanner.
The Janam XG Linux implementation is built using Yocto Project 1.4.1. The implementation supports royalty-free, important communication services like telnet, secure shell (ssh) and a HTML5 browser. Applications for the Janam XG may be built on a variety of programming languages and libraries including Gtk and Qt. Since the Yocto Project draws on thousands of open source software packages, many additional libraries, tools and applications are available. "The use of Linux provides significant advantages in flexibility and maintenance costs," according to Todd Blumer, president of SDG Systems. "Open source packages may be modified for application-specific uses, and implementation of a kiosk mode is straight-forward. The use of Linux on a mobile device can also be an advantage for connecting to Linux-based servers."
The Janam XG hardware is a rugged, drop-tested, scanner gun with a well-balanced grip design. It is ideal for warehouses, distribution centers, loading docks and other venues where an industrial-hardened device is required. The XG Series has a full keypad, bright VGA display, wireless connectivity, and comfortable ergonomics, suitable for all-day use. The Janam XG100 and XG105 scanners with Linux are available today.
About SDG Systems
SDG Systems (SDG) delivers innovative, customizable Android and Linux solutions, specializing in rugged and mobile computers. SDG provides superior technical support, software customizations, and complete solutions. SDG is a leader in the implementation of Google Android solutions on rugged and embedded devices and has been developing and supporting Linux system software since 2001.