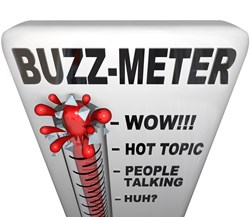 Building a great new product or service campaign means nothing unless it's marketed correctly.
(PRWEB) January 30, 2014
Constructing a great new product or service campaign means little to nothing unless it's marketed correctly. GetUWired's latest demand generation marketing techniques create demand for products by educated the public and exposing their brands.
Demand Generation Marketing Excites Customers
Demand generation marketing focuses on building interest and desire for the company's latest offering. There are a number of ways to accomplish this, and organizations like Apple have generally led the field in this approach. The fact stands that customers and clients don't always know that they want or even need something yet.
Think about personal computers for a moment. Early on, why would someone have taken the time to learn how to use such a complicated device when one could easily give someone a call or use the latest typewriter to do the same thing in less time? It took more product development and especially demand generation marketing to make a difference.
Eventually new software and operating systems were released, and these companies started to discuss how much easier and more productive computers made daily operations, overcoming the market's hesitation. Computers save time, money, and effort, and they remain with us today.
Email Marketing Systems are a Modern Day Example
A modern day example comes in the form of marketing automation systems. Programs like Eloqua, Marketo, and Silverpop were little more than novelties for small businesses in the recent past. Small businesses figured that they didn't need such systems when they knew who their customers were and how to best reach them.
Infusionsoft changed everything. Suddenly marketing automation and customer relationship management was easier than ever. Infusionsoft's demand generation marketing is finely attuned to the small business customer because Infusionsoft has refined its product to match the needs of the market. This has led Infusionsoft to an incredible degree of expansion and growth.
Every business can learn something from these scenarios -- building a great offering is not enough; it must be properly marketed, too. Infusionsoft is indeed a great way to accomplish this goal, and it has helped countless businesses grow and thrive. GetUWired has found great success with this system, and it can work well for a wide variety of industries.
GetUWired is an incubator for some of the best internet marketing automation ideas in the industry. With a close-knit team of professionals ranging from Infusionsoft Certified Consultants to designers and SEO experts, the company is constantly evolving to master the latest online marketing challenges and remain on the cutting edge of future developments.
To discover demand generation marketing with Infusionsoft, visit http://www.getuwired.us or call 1-877-236-9094.