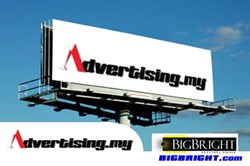 For those who are looking to acquire business loan or grant, a dedicated segment on business loan is provided as well.
Kuala Lumpur (PRWEB) February 01, 2014
In order to provide more value-added and cost-beneficial services to its partners and clients, Advertising.my will be launching industrial expo and trading portal which will offer a broader range of industrial services to a larger market segment in the country.
The Malaysia expo and marketplace portal which is being planned for launching is Expo.Advertising.com.my, which is specifically designed and catered to the industrial business community.
As a full agency in advertising and marketing services, Advertising.my offers a comprehensive range of media services and many other products catered to different segments. As part of this commitment, the Business Expo and Trading Portal will play extremely important roles which will strengthen Advertising.my's market presence in the industry.
The launch of the marketplace portal will be carried out through nationwide roadshows to garner more awareness and members for the community. Advertising.my will be going on a tour around the country in major locations. The roadshows will be held at major towns and cities with attractive prizes for visitors sponsored by the LED partner of Advertising.my, Rishang LED Malaysia.
The new B2B expo portal will be showcasing industrial products and services. Expo members can submit their good or services with a simple online registration form. This site will provide members with guides and tutorials on how to trade online apart from looking for the best business prospect. Apart from that, they can engage tips from some of the more experienced members while there will be periodical tips from the resident expert.
The new Malaysia B2B Portal will also be offering all the resources about marketing and trading in Malaysia. This is an important area among Malaysians today as the need to be more prudent and minimize wastage has become a central issue with the rising cost of living and prices of commodities. This segment will be featuring the latest news and updates in the industrial business sector which would be beneficial in terms of management and operations. For those who are looking to acquire business loan or grant, a dedicated segment on business loan is provided as well.
Meanwhile, there is a Malaysia Franchise Business Guide in this section that provides a concise guide on all the franchise businesses and brands available. This includes all the information about franchising like the risks involved, return-on-investments, cost-benefit analysis and all other issues. This is a highly beneficial segment that offers a good platform for business owners and investors who are looking to venture into franchise business and learning the tools of this trading model.
Advertising.my will be offering a promotional E-book on business tips and advice and career. The Marketing Ebook is specifically designed and catered to those who are looking to start their own business and those who are considering the options of charting a career in their respective fields.
There will be an additional segment on job search and vacancies. This segment is specifically dedicated to job seekers who are looking to work in both the public and government agencies. For the private sector, there will be comprehensive and real-time updated job vacancies available. They can read about tips on how to find the best jobs, interviews and others.
Meanwhile, for those who are looking for jobs in the public sector, there is a complete guide on where and how to apply for jobs in the government, ministries, agencies, departments and government-linked companies. Issues like SPA 8i form and enrolment, attire for interviews and how to manage them are all included in this segment.
About Expo.Advertising.com.my
In facilitating the more and more technology oriented environment, Advertising.my is creating this online marketplace which will be the ideal bridge for suppliers, buyers and traders to meet. This marketplace functions like an online expo which is constantly used by businesses and owners to trade commodities. The Malaysia B2B market is aimed to be the perfect place for raw material manufacturers and suppliers of products like LED tubes, resources and machines from countries like China to meet and discuss trade issues.