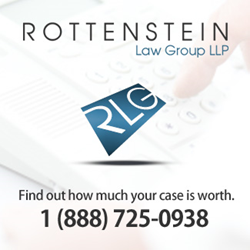 "Any party that makes relevant evidence unavailable risks severe sanction, because the offense is so grave."
(PRWEB) January 30, 2014
On January 23, the federal court overseeing the multidistrict litigation involving the vaginal mesh products manufactured and sold by Ethicon heard arguments related to a motion accusing Ethicon and its parent company, Johnson & Johnson, of either losing or destroying key documents, according to court documents. The Rottenstein Law Group LLP, which represents victims in vaginal mesh lawsuits, offers insight into why missing documents can be problematic, and why victim-plaintiffs would file such a motion. Those interested should visit the firm's website at http://gynecareproliftmeshlawsuit.net
Attorneys for some plaintiffs filed the pending motion on Dec. 2, alleging that Ethicon "has lost or destroyed at least tens of thousands, maybe hundreds of thousands, of documents that likely contain information relevant to [p]laintiffs' claims," according to court documents (In re: Ethicon Inc., Pelvic Repair System Products Liability Litigation; MDL-2327, U.S. District Court for the Southern District of West Virginia.) The plaintiffs' counsel is asking for default judgments in favor of the moving plaintiffs, a declaration that the court will issue a "spoliation instruction" to the jury at every bellwether trial, and certain additional relief, including charging Ethicon for the plaintiffs' reasonable costs and attorney's fees associated with the motion.
The Rottenstein Law Group LLP notes that during the discovery portion of pretrial proceedings, each party is required to produce all relevant information requested by the other. If the allegations against Ethicon are true, then it can have an adverse effect on the plaintiffs' ability to receive compensation for harms suffered because the burden of proof is on the plaintiffs.
"If relevant evidence was in fact destroyed or lost by Ethicon, the implication is that the evidence would not have been beneficial to the company," said Rochelle Rottenstein, principal of the Rottenstein Law Group LLP. "Any party that makes relevant evidence unavailable risks severe sanction, because the offense is so grave."
Johnson & Johnson subsidiary Ethicon's vaginal mesh lawsuits are progressing in federal court in West Virginia. The Rottenstein Law Group LLP notes that while there are six different transvaginal mesh lawsuit consolidations for as many manufacturers, Ethicon is the only company not reportedly involved in mass settlement talks.*
The Rottenstein Law Group LLP encourages those who believe they have suffered from the alleged side effects of their vaginal mesh implants to visit the firm's transvaginal mesh lawsuits FAQ page to learn about vaginal mesh compensation and settlements and lawsuits. For updates on lawsuit news, visit RLG's transvaginal mesh Facebook page.
Women are filing transvaginal mesh lawsuits alleging they suffered from adverse side effects such as pain and discomfort, in addition to device erosion, according to court documents. Vaginal mesh products were designed to enable doctors to treat pelvic organ prolapse and stress urinary incontinence.
*bloomberg.com/news/2013-09-30/bard-vaginal-mesh-makers-said-to-be-in-settlement-talks.html
About THE ROTTENSTEIN LAW GROUP LLP
The Rottenstein Law Group LLP is a New York-based firm that represents clients nationwide in mass tort actions. The firm was founded by Rochelle Rottenstein, who has more than two decades of experience as a lawyer, to represent clients hurt by defective medical devices and medications. (Attorney advertising. Prior results do not guarantee a similar outcome.)
Contact:
The Rottenstein Law Group LLP
Rochelle Rottenstein, Esq.
100 Merrick Road
Suite 226W
Rockville Centre, NY 11570
(212) 933-9500 (office phone)
(212) 933-9980 (facsimile)
rochelle (at) rotlaw (dot) com
plus.google.com/106070664376281033016