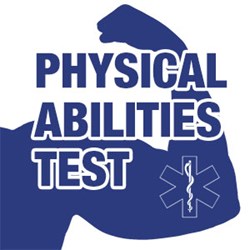 New hires who passed the battery (test) had a 47% reduction in worker compensation injury rate and 21% higher retention rate.
New York City, NY (PRWEB) January 30, 2014
Starting in February 2014, Mobile Health is offering employee physical abilities tests in their Manhattan, New York location. The physical abilities test evaluates an individual's physical ability to perform certain job functions before making a hiring decision.
Due to popular demand from multiple clients, Mobile Health's physical abilities test helps reduce workplace injuries, hiring unqualified applicants, and lowers worker's compensation incidents. Clients report that ensuring a new hire is able to perform job functions will result in a more effective and productive workplace.
Physical abilities tests, or fit for duty exams, are commonplace in law enforcement and other physically demanding jobs. However, the benefits for everyday job sites are still attainable. Retailers should make sure employees can carry heavy inventory and home health aides should be able to help a client be mobile in their home. Mobile Health now brings these benefits to employers across the New York City and Long Island region.
DPT. Natalie Huntman, a licensed physical therapist, has extensive experience in treating and evaluating employee's physical abilities as related to their job requirements. DPT. Huntman is leading the physical abilities test station in Mobile Health's Manhattan office.
By having a physical abilities test program in place, employers save with insurance premium reductions and decreased workplace injuries. A 2008 study confirms, "new hires who passed the battery (test) had a 47% reduction in worker compensation injury rate and 21% higher retention rate."
Mobile Health's recommends physical abilities testing as part of the pre-employment process and after recuperating from an injury. Pre-employment testing validates an individual's physical abilities to perform the job functions. Testing after injury recovering confirms proper healing and that the employee is ready to resume all job functions.
Mobile Health is an occupational health provider with a special focus on employee screening services. Their six medical centers in New York City and Long Island perform 250,000 exams a year including pre-employment physicals, drug tests, DOT exams, and a variety of vaccination and employment related lab work. Mobile Health's corporate headquarters is located at 229 West 36th Street 9th Floor New York, NY 10018. For more information, visit http://www.mobilehealth.net.