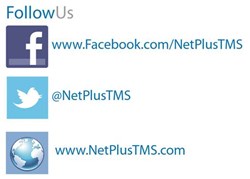 Save more from telecom expense management using sophisticated software.
Gaithersburg, MD (PRWEB) January 31, 2014
NetPlus® has started educating commercial and government clients on ways to find new savings from their telecommunications operations with its telecommunications management software suite. Telecommunications expense management has become more than savings from reconciling billing errors. Through each cycle of service, the savings become smaller and smaller as fewer errors are found.
The solution is in automation and streamlining of telecommunications processes and visibility into telecom infrastructure. NetPlus products have helped clients revamp their work processes and provide a glass pane view into their network.
"In recent years, more and more organizations have turned to NetPlus after seeing their TEM savings fade year after year. The true savings in telecom is correcting broken processes that are neither tracked nor validated. By fixing these issues to begin with customers won't have the billing issues they have had in the past," said Matt Lewis, President of NetPlus. Visit http://www.NetPlusTMS.com on how to save more from telecommunications expense management.
An industry leading suite of products, NetPlus Telecommunications Management System helps clients tackle their telecom expenses while providing invaluable visibility into their network. NetPlus TMS enables businesses to take control of their telecommunications environment by managing all costs, processes, assets, network infrastructure, cable, phones, and more.
About NetPlus®
NetPlus is a leading Communications Management solutions provider for both commercial and government entities. With over 25 years of experience NetPlus offers a suite of solutions for expense management, data validation, fault management, inventory tracking and control, provisioning, and more. Customers like Department of Defense, Department of State, United States Air Force, Avaya, Verizon, and the Pentagon utilize NetPlus solutions for the daily operation of their communications and data network. NetPlus is JITC certified and can be procured through Vanguard and GSA. Headquartered in Gaithersburg, MD, NetPlus is a division of Ventraq Corporation. For more information, visit http://www.NetPlusTMS.com.