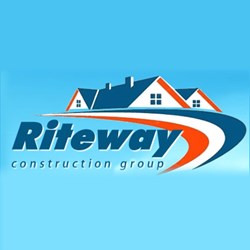 We have been running our fireplace often with the cold weather and I wanted to ensure that my chimney was in order for the safety of my family. Riteway took care of everything
Shirley, NY (PRWEB) January 31, 2014
Long Island based chimney company, Riteway Construction Group has announced a broad expansion and now services Long Island and all 5 boroughs.
Riteway Construction Group specializes in Chimney Cleaning and Chimney Repair. They are also licensed and experts in roofing repair, gutter service, siding jobs and masonry work.
With the deep freeze taking hold of the northeast it is important to ensure your chimney is properly cleaned to avoid potentially hazardous issues such as carbon monoxide poisoning.
Riteway's chimney services include: Chimney sweeping/cleaning, chimney repairs, chimney cap installation, chimney liners, and more.
As part of the expansion Riteway has announced that they have expanded their fleet of trucks to nearly 30 vehicles. Their expert technicians service, all of Long Island, Queens, Brooklyn, Manhattan, Staten Island and the Bronx.
"The technician was friendly, provided a free estimate and took the time to explain the most cost effective way to repair my chimney," said James Pagano of Staten Island. "We have been running our fireplace often with the cold weather and I wanted to ensure that my chimney was in order for the safety of my family. Riteway took care of everything."
Riteway Construction Group is a 3 generation family owned business that prides themselves in exceptional customer service. They offer free estimates before starting any job and list all of their services on their website http://www.RitewayConstructionGroup.com
With the expansion they have a large fleet of trucks making daily routes to Long Island and all 5 Boroughs and offer emergency service.