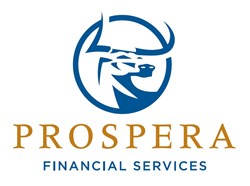 Prospera Financial Services is proud to announce two exciting new sites: MARKETING Your Way and GROWTH Your Way.
Dallas, TX (PRWEB) January 30, 2014
Prospera Financial Services is proud to announce two exciting new sites: MARKETING Your Way and GROWTH Your Way. The purpose of the sites is to help financial advisors have one-stop shops for all the resources required to run a successful practice. One focuses on marketing and the other on growth.
Prospera's MARKETING Your Way site features tools and resources developed by their in house marketing team to help advisors achieve results. They have also aligned themselves with select partners to provide advisors with all the tools necessary to help them achieve Success Their Way™. The site guides advisors through branding, stationery, website development and developers, communications, prospecting, and social media.
GROWTH Your Way is a very detailed site that touches every point an advisor would consider to grow their practice. The three major points are to run, grow and protect. From business planning through succession planning, Prospera created modules to assist financial advisors by leveraging recognized best practices and proven techniques. Modules on GROWTH Your Way are available to be fully customized to meet the advisor's needs, interests, opportunities and plans. The One Page Executive Business/Action Plan, Client Relationship Management (CRM) tool, Annual Business Plan Review, and how to implement centers of influence are just a few of the modules available on the site.
"Prospera's core values are care, competency and character. We have worked hard to care for and listen to our advisors, capture their honest feedback and provide them with the tools they need to be successful, efficient and demonstrate the utmost care to their own clients. Providing streamlined, one-stop shopping for key areas of running a business has enabled our advisors to do this at a higher level," says Tarah Carlow, Senior Vice-President, Marketing and Engagement at Prospera.
These are the latest of the custom-built tools Prospera has rolled out over the past 12 months to help their advisors become better business owners. Other tools include the turn-key transition tool for advisors going independent for the first time, LAUNCH Your Way, as well as an INSURANCE Your Way website that gives advisors a one-stop shop for insurance support and access.
About Prospera Financial Services
Founded in 1982, Prospera Financial Services, member FINRA/SIPC and a registered investment advisory, offers the flexibility and resources only found at some of the nation's largest broker-dealers. Headquartered in Dallas, TX, Prospera was named Broker-Dealer of the Year by Investment Advisor Magazine in 2009, 2010 and 2012. The firm supports Independent Financial Advisors nationwide.