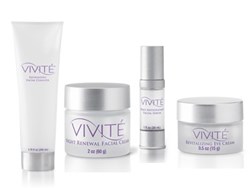 (PRWEB) January 31, 2014
Leading online VIVITÉ® retailer, eVivite.com, has just announced that they will be giving away a free gift with every single purchase made through their website. No matter what a customer orders they are guaranteed to get a bonus item shipped with their purchase at no additional charge.
EVIVITE.COM GIVEAWAY DETAILS
Customers will be able to choose between two free gift options at checkout. The VIVITÉ® gift options include:

The gift with purchase offer is scheduled to remain in place permanently, with no set end date at this time. No coupon code is required, customers simply need to select the gift they would like to receive and it will be included with their order. The VIVITÉ® gift deal is being offered in addition to other promotions and specials, including free shipping on orders of $50 or more.
To take advantage of eVivite.com's gift giveaway special or for more information on VIVITÉ® products, please visit: evivite.com.
About EVIVITÉ®.com
eVivite.com was created to provide consumers with a more affordable and efficient way to purchase authentic VIVITÉ® products. The company has created a process that eliminates the unnecessary logistical and storage costs, allowing customers to purchase directly from the warehouse at prices 30%-50% below retail. With eVivite.com, consumers no longer have to visit a doctor's office in order to obtain their VIVITÉ® products.
eVivite.com is a sister site to LatisseDoctor.com, a site which has been successfully selling Latisse (another Allergan product) since 2011. Both eVivite.com and LatisseDoctor.com are subsidiaries of Allied Medical & Diagnostic Services, LLC.