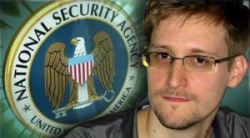 Snowden is the man responsible for exposing the NSA's mass surveillance of both foreign and American citizens by leaking a trove of classified NSA documents to the media in June 2013
(PRWEB) January 29, 2014
Snowden is the man responsible for exposing the NSA's mass surveillance of both foreign and American citizens by leaking a trove of classified NSA documents to the media in June 2013. Since that time, government surveillance and online data privacy have been blistering hot topics in the news. Exactly one week after President Barrack Obama addressed the nation regarding the NSA and the secretive data collection programs, Edward Snowden addresses the world in a public Q&A session.
On Thursday, the 23rd of January, in his first public conversation of 2014, Snowden answered Twitter questions from the public. The questions posed by the public varied as widely as the individuals attending the online event. Some individuals posed thought provoking, intelligent questions while others offered questions that provoked a smile.
In the two-and-half-hour public Q&A session, Snowden answered thirteen of the millions of questions posed leading us to believe the questions were somewhat cherry picked. Snowden answered questions posed by Twitter accounts with as few as three followers as many as two million. In this Q&A, it was the content of the question, not the size of the voice, which mattered.
To read the full takeaways, please visit http://malwarelist.net/2014/01/28/edward-snowden-qa-five-important-takeaways-from-asksnowden/.