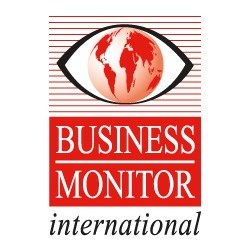 Growing political uncertainty, rising resource nationalism, and disappointing reform efforts continue to prevent significant improvement in the risk/rewards outlook for some countries in Latin America
(PRWEB UK) 30 January 2014
Business Monitor has just released its latest analysis on Latin America's oil & gas investment opportunities in their new whitepaper 'Latin America Investment Opportunities in Oil & Gas: Risk/Reward Analysis'. The whitepaper includes Business Monitor's country comparative risks and rewards ratings tables for the oil & gas industry in each country, as well as specific analysis on four countries of particular interest within the region – Brazil, Argentina, Chile and Peru - including key trends and developments.
A snapshot of the whitepaper:
BMI View: BMI's Latin American Risk/Reward Ratings (RRRs) remained fairly stable this quarter continuing to expose a growing divergence in outlooks for countries such as Brazil, Peru and Colombia relative to the likes of Ecuador, Bolivia and Mexico. Growing political uncertainty, rising resource nationalism, and disappointing reform efforts continue to prevent significant improvement in the risk/rewards outlook for countries at the bottom. Peru, however, faced significant setbacks and lost its top spot in our Upstream ranking to the benefit of Brazil and Colombia which now rank first and second, respectively.
Unsurprisingly, Brazil maintains the lead of our overall Risk/Reward Ratings (RRRs) for this quarter. The pace with which new, significant discoveries are announced offshore underpins the country's long-term oil production potential, as well as its retention of the top spot in our RRRs for yet another quarter. Recent discoveries off the country's northern coast are opening up even more prospective areas for exploration. The country's upcoming first subsalt licensing rounds from November 2013 will also provide the foundation for continued investment into exploration and production (E&P) activities. Downside risks remain, however, particularly as Petrobras continues to struggle financially despite several rounds of fuel price increases since June 2012 (see our online service, February 18 2013, 'Petrobras: Slowly Righting The Ship').
Colombia continues its rise in BMI's upstream ratings largely on the back of having improved its business environment. The country will also benefit from strong production growth in the coming years according to our forecasts. Colombia regained its second spot to Peru this quarter as the latter's outlook for production growth worsened. We remain nonetheless bullish on the long-term prospects for both countries. The gap between our top-three and the remainder has narrowed significantly this quarter, mostly following Peru's upstream downgrade. Chile now holds the fourth position, and Venezuela has also experienced a significant downgrade following the election as President of former vice-president Nicolás Maduro…
To read the rest of this brand new whitepaper and to gain access to even more of Business Monitor's expert views and analysis, please click here or contact Sarah Sutcliffe at Press(at)businessmonitor(dot)com
Business Monitor is a leading, independent provider of proprietary data, analysis, ratings, rankings and forecasts covering 195 countries and 24 industry sectors. It offers a comprehensive range of products and services designed to help senior executives, analysts and researchers assess and better manage operating risks, and exploit business opportunities.