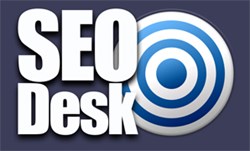 (PRWEB UK) 1 February 2014
Kool Kat Horsham, a leading print and design company based in Sussex, is pleased to announce that they have launched a brand new website. As a company that prides itself on offering a wide range of design and graphic services to clients, the firm decided that it was the perfect time to freshen up their own image. The firm still aims to offer the same level of quality and service that has helped to develop their reputation and standing in the local area, but their new website will provide all guests with a warm welcome.
The new look website contains details of all the services that are on offer from the firm and there are a number of products and items available to buy online. Kool Kat Horsham offers a walk in service but understands that an increasing number of people are looking for affordable and reliable design and print services online. The firm is still regarded as one of the most cost effective printers Worthing has to offer, but their new look website enables them to provide products and services to a much wider audience.
The firm has considerable experience in providing print and design services for individuals, organisations and businesses. Kool Kat Horsham has assisted numerous local firms with their promotional activities and the firm provides an extensive selection of booklets, flyers, leaflets, postcards, posters and pop up banner services. Many local businesses have noted a boost in takings after working with the firm, which has helped to mark Kool Kat Horsham out as one of the best printers Crawley has to offer.
Kool Kat Horsham can also help businesses to develop stationery and letterheads while the firm has extensive experience in creating business start-up packs for local firms. The company has also helped to design and create business cards for a wide range of firms in the local area.
Although Kool Kat Horsham has developed their reputation through working with local business, they also provide personal services for individuals. The firm provides an extensive range of invitations, orders of service and a wide range of cards. The company can also help to create personal gifts with t-shirts, canvas prints and calendars.
The development of the new website ensures that Kool Kat Horsham has an online home that lives up to the high quality and expertise of the design work they produce for clients.
About Kool Kat Horsham:
Kool Kat Horsham is an experienced design and printing firm operating in Sussex. The firm is more than happy to provide print services for commercial and domestic clients. The firm has developed a fantastic reputation in the local area for providing a high line of promotional materials for local firms. The company is able to design and produce flyers, leaflets, posters, banners and other promotional products. The company also specialises in business stationery while they offer a range of personalised personal products for individuals and local clients.