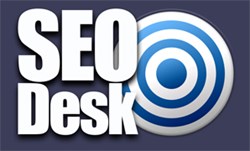 (PRWEB UK) 2 February 2014
Knox Motors, an independent family run garage with more than 25 years' experience, is pleased to announce that they now offer an online booking service. Any client wanting to book an appointment for their car to be serviced or repaired by the most experienced technicians in Surrey will now find that it is easier than ever to do so. The firm has always aimed to offer a high level of customer service, and this new online booking system will ensure that clients can look after their car properly at all times of day or night.
Knox Motors believes that they can offer a high quality service without having to charge an extortionate fee. The family run firm utilises its extensive experience in the motor vehicle repair industry to provide lower prices to their clients. The firm offers a wide range of motor vehicle services, and whether a client is being reactive or proactive in looking after their car, they will find that this garage is the one that will offer the best value. Anyone looking to find the garage Horley relies on to look after their cars will find that Knox Motors has a sterling reputation in the local area.
The new online booking service is available for the garages the firm operates in Horley and Reigate. Some of the services which can be booked in for an appointment, include seasonal checks, breakdown cover, substantial servicing work, vehicle inspections and pre-warranty inspections. The firm is also able to provide a wide range of MOTs so any client looking to ensure their car remains in excellent condition will find that Knox Motors is the garage Reigate recommends.
The garage is also happy to provide business services for local firms. Any business that has a fleet of vehicles that they need to keep in road-worthy condition throughout the year can benefit from the packages on offer from Knox Motors. The firm is dedicated to offering a high level of service for all of the cars that they look after, and the firm endeavours to repair and return all cars as quickly as possible. With the cost of modern motoring being so high, it is crucial to find a local garage that offers exceptional service at an affordable price. With their new online booking system now in place, Knox Motors aims to offer the best possible service for all motorists in Surrey.
About Knox Motors:
Knox Motors is a family run independent garage which has been operating for more than 25 years. The garage has a team of highly skilled and fully trained technicians. The company provides a wide range of services and servicing packages for motorists in Surrey. The firm is happy to provide a repair service, but they can also assist car owners who are looking to care for their car in a proactive manner. The firm is licenced to undertake MOTs at all of their premises.