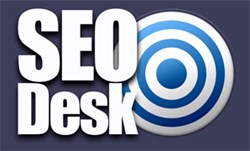 (PRWEB UK) 3 February 2014
Leatherhead Glass, a leading glass supplier in Surrey, is pleased to announce the launch of their new look website. The company has been operating since 1975, and although they have had a website in operation for a number of years, the firm believed it was time to freshen up their identity. The new look website contains extensive galleries of the wide range of glass products that the firm offers as well as providing an insight into the history and working practice of the firm. The firm aims to maintain the high level of customer service it has always shown to clients, but they hope that their new website provides more insight into what they offer.
The firm is also taking the opportunity to announce they are expanding their delivery searches. While the firm is still immensely proud of their purpose built 3,000 square feet glass outlet which can be found in Leatherhead, the company is making a concerted effort to reach out to more clients in Surrey. This can be seen with the expansion of the delivery and installation service that the firm is offering to clients in the wider Surrey area. Whether a client wants a stylish mirror, a detailed glass product or they are keen to have double glazing installed at their property, Leatherhead Glass promises to help clients out.
This means that the firm will soon be recognised as providing the best range of glass Cobham has to offer. The new look website details the extensive range of glass products provided by the firm, which prides itself on working with the most respected suppliers in the glass industry. Anyone looking to find the best value glass Dorking has to offer or wants to choose from the widest range of glass Reigate can provide will find that Leatherhead Glass is now the number one firm for all of their glass needs.
The firm is always available to provide guidance and advice on sizing, fittings, and they offer a specialist range of cutting services on all of their products. The company is also keen to promote the benefits of double glazing and are able to answer any questions an individual may have on this topic. Leatherhead Glass believes that double glazing is a helpful solution for the environment and for ensuring home owners obtain value for money. Anyone looking to see the widest range of glass products available in Surrey should check out the new look Leatherhead Glass website.
About Leatherhead Glass:
Leatherhead Glass was established in 1975, and they remain the number one glass and glazing provider in Surrey. The firm has a purpose built showroom where clients and customers are welcome to browse their extensive range of glass, mirrors and glazing products. All of the team members are fully trained in the product range offered by the firm and are always happy to answer questions from customers on any glass related matter.