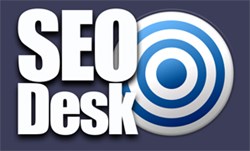 (PRWEB UK) 4 February 2014
Ideal Car Hire, a leading London car hire company, is delighted to announce they are offering a discount when hiring a car for a minimum of 7 days. The company, which was established in 2009, has developed a sterling reputation for providing car hire services across London. While many car hire firms focus on the tourist market, Ideal Car Hire understands that there is a need for local residents to gain access to a car at certain times. Any client looking to hire a car from Ideal Car Hire for a minimum of 7 days will now be able to find a car from the low price of £19 per day.
The fact that cars from ideal Car Hire can be picked up across the city makes it easier for local residents to hire a car. The cost of owning and running a car has risen in recent years, causing many people to question whether they need to own a car. For many people, the availability of public transport in London means that owning a car is not a necessity. However, there will be times when having access to a car is essential, and this is where the range of cars provided by Ideal Car Hire can help Londoners to get the best of both worlds.
The firm has developed a reputation for offering the most effective car hire Tottenham has to offer. A lot of this reputation has been built on the diversity of cars that can be found in the Ideal Car Hire fleet. The company stocks cars of all shapes and sizes, so no matter the reason why you are hiring a car, the company has you covered. Whether you are hiring a car for work, for play, for a holiday or to move items from one place to another, Ideal Car Hire has a fleet that is perfect for your needs.
The fact that the firm cleans and services their cars on a regular basis is another crucial factor in their local popularity. The company knows that people want a car that is in excellent condition, and they promise to provide a suitable car for every client. This attention to detail and flexibility of service has helped to make Ideal Car Hire the most reliable car hire Camden has to offer. Whether you are a local or a tourist, hiring a car has never been as easy or as effective. With the new discount for a minimum of 7 day's hire, Ideal Car Hire is the London car hire option.
About London Car Hire:
Ideal Car Hire is a privately owned car hire firm which was established in 2009. The firm initially catered for the tourist market, offering cars from a number of significant tourist hot-spots. Spotting an emerging trend, the firm now offers car hire services for domestic clients across London.