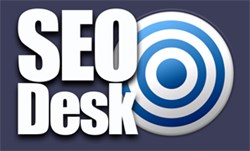 (PRWEB UK) 5 February 2014
So Tasty is pleased to be able to offer a range of additional services which will help people to organize the best party, event or function. The firm has been recognized as one of the best caterers that Surrey has to offer and in their time of catering events, they have developed a strong business network of suppliers and entertainers that can be relied upon. So Tasty is now providing their list of recommended suppliers and entertainers to their clients in the hope that the rest of the event or functions lives up to the high standard of food that is on offer.
While the quality of food is crucial in ensuring that guests enjoy a party or event, there are many more things to consider. People that do not have much experience in organizing an event may find that they struggle to bring everything together, and this is where the list of recommended suppliers provided by So Tasty can make a massive difference. The firm is recognized as one of the best caterers Farnborough has to offer, and now clients can benefit from their expertise and experience in party planning.
The firm is able to supply a wide range of equipment for any function. Anyone looking to find additional chairs, tables, glasses or crockery for their event should contact So Tasty. This is a service that can be booked alongside the catering service so any client that needs full support and assistance with respect to putting on a delicious spread at a good event, So Tasty is likely to be the best choice. Of all the caterers Basingstoke has to offer, few can offer a comprehensive service in the way that So Tasty can.
The entertainment at a party or function is an essential part of the overall event, and this is where So Tasty is more than happy to help. The firm has catered countless events in Surrey, and this means that they watched countless Surrey bands, performers, after-dinner speakers and artists perform. The company has developed a working relationship with many of these acts. Anyone looking to find artists with a great reputation and who have proven themselves to be successful in delivering a fantastic show will appreciate the information that So Tasty has to offer. Hiring a band can often be hit and miss, and this is where a strong recommendation can be highly appreciated.
The number one reason for calling upon So Tasty will always be for their high quality and affordable catering services. However, the firm knows that organising an event can be stressful, and they are keen to lend a helping hand to their clients. Anyone looking for additional assistance in planning an event should contact So Tasty for valuable and reliable advice.
About So Tasty:
So Tasty has developed a sterling reputation for their catering services in Surrey. The company offers an extensive menu with the ability to choose from a set menu or create a bespoke menu. The company caters for events of all sizes.