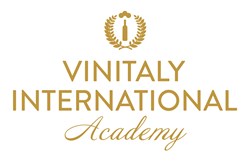 Young wine drinkers' interest in biodiversity is resulting in an increased popularity in lesser-known Italian varietals.
New York (PRWEB) January 30, 2014
As Vinitaly International sets the stage for its annual US trade show in New York on February 3, it is increasingly clear that the target to reach in this country is Millennials – people aged 21 to 36 – and that Italian wines are well-positioned to capture that market.
This year the youngest American Millennials will reach legal drinking age, but this generation has already distinguished itself from its Baby Boomer parents in significant ways. Millennial wine drinkers are more outward-looking, more willing to experiment and explore wines from all over the world, and more interested in wines that go well with food. And though for the moment they are disposed to spend less per bottle than their parents, their habits are already having an important impact on the wine market.
As John Gillespie, President of the Wine Market Council, a non-profit association that conducts consumer research for the benefit of the wine industry, notes, "By next year, every member of the Millennial generation will be of legal drinking age, and we will have fully 77 million US adults in this segment. Millennials are not only very drawn to wine, they're very interested in imported wines; 41% of the wine they consume is imported, compared to 25% for Baby Boomers. You cannot ignore that, you have a huge opportunity to build share of market – for a brand, for a region, for a country."
When it comes to volume, Millennial wine drinkers out-buy consumers across all other segments. And though their spending power hasn't yet caught up with their parent generation, it will. Millennials are the wine consumers to capture – and for a hint at how to do that, it is worth paying attention to craft beer.
That was the message at the ninth annual presentation of the Wine Market Council, which took place on January 28th at New York's Museum of Modern Art. Italian wines already lead the import market, ahead of France, Spain and new world wines; as the buying power of Millennials grows, competition could come increasingly from craft beer and to a lesser extent craft spirits, which are both seeing explosive growth among young consumers.
According to a 2014 Nielsen consumer survey, Millennials report that they are attracted to craft beer because it offers something new and unique, and because they are eager to explore new products - and to be the ones to tell their friends about them.
This is especially good news for those winemaking regions with something out of the ordinary to offer, off the beaten path of tried-and-true standbys – and when it comes to variety, the Italians are in a league of their own.
"No other country in the world offers the diversity of grapes and wines that Italy does," explains Ian D'Agata, scientific director of the Vinitaly International Academy, a new educational initiative launching at the New York event, designed to rigorously explore the characteristics of individual Italian wines. "About 30% of all the world's wine grapes are native to Italy – this allows for wines with altogether different aroma and flavor profiles than most of the world's wines. Each Italian region is characterized by specific wines: Barolo in Piedmont, Brunello in Tuscany, Amarone in Veneto, white wine blends in Friuli Venezia Giulia, etc."
According to Dr. D'Agata, young wine drinkers' interest in biodiversity is resulting in an increased popularity in lesser-known Italian varietals like Vermentino and Pecorino, and sommeliers and wine shop owners are responding accordingly, offering a broad spectrum of wines by the glass - not just the standard cabernet or merlot. To a certain extent, the tastes of Millennials reflect a more European way of drinking – regularly and in moderation, as part of the Mediterranean diet – driving them toward wines that easily find a seat at the dinner table. The price of Italian wines is also well-matched to Millennials, who tend to shop for wines under $20.
"Especially in the US, people are now enjoying wines with food rather than just tasting wines. There was a time when everyone was impressed by buttery caramelly-oaky chardonnays that were a disaster with food. This is no longer the case – and the same goes for reds high in alcohol and residual sugar that were once all the rage. Italian wines tend to be high in acid and very food flexible - varieties such as Friulano, Ribolla Gialla, and Vermentino are starting to garner interest, especially among the restaurant and wine bar crowds, where the younger set hovers."
Even still, with over 350 native grapes, all that variety can be tough to digest, which is why Vinitaly International has launched the Academy. "The goal is to forward the knowledge of Italian grape varieties which are at the core of Italy's wine production," says Dr. D'Agata. "Unfortunately, these grape varieties are little known and the characteristics of the wines made from them even less known. We need to broadcast the exact aroma and flavor profiles of these grapes and wines because otherwise we risk that less-than-scrupulous producers dump in other grape varieties to make wines with more popular international appeal."
"As Millennials' wine spending power continues to grow, Italian wine must continue to play to its inherent strengths," says Managing Director of Vinitaly International Stevie Kim. "The uniqueness, regional diversity, and sense of adventure that the new generation of wine drinkers demands."
About:
Veronafiere is the leading organizer of trade shows in Italy including Vinitaly (http://www.vinitaly.com), the largest wine event in the world. The 47th edition of Vinitaly counted some 148,000 visitors (+6%), of which 53.000 were international attendees (+10%) visiting from 120 countries. On 95.000 square meters, 4.200 exhibitors welcomed trade professionals, media and producers alike. The next instalment of the fair will take place on 6th- 9th April 2014. The premier event to Vinitaly, OperaWine (http://www.vinitalyinternational.com) "Finest Italian Wines: 100 Great Producers", will unite international wine professionals on April 5th 2014 in the heart of Verona. Veronafiere also created Vinitaly International in 1998 to develop a global platform for the promotion of companies in the Italian wine and food sectors.