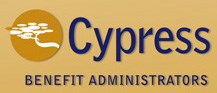 In this case, it was over $15,000 saved on one claim. Imagine how fast those dollars can add up when your company has more than 50 or 100 employees.
Appleton, WI (PRWEB) January 30, 2014
As health care costs keep climbing, Cypress Benefit Administrators – a third party administrator (TPA) headquartered in the Midwest – and its Argus Claim Review Division continue to show the significant impact diligent medical claim review has on controlling expenses.
A new case study from Argus Claim Review shares how a client saved over 71% after a claim was received for an out-of-network emergency appendectomy charged at nearly $22,000.
Instead of taking a typical "process-and-pay" approach, Argus specializes in proactive and thorough health claim review on behalf of its employer-clients and immediately flagged the bill for further investigation. The team compared charges to the Centers for Medicare & Medicaid Services (CMS) reimbursement system and found the allowable amount for the technical portion of the procedure to be just $3,093.95 based on actual cost approximations. This meant that the hospital had charged over 700% more than the CMS deemed acceptable for the surgery.
Tom Doney, president and CEO of Cypress Benefit Administrators, explained that these types of extreme overcharges have been happening all too often in the health care industry in recent years. "As a TPA, we quite regularly see these huge discrepancies between what a procedure should cost and how much it is actually billed." He added, "This is what makes thorough health claim review absolutely fundamental today."
After doing some additional calculations and assessments related to the hospital bill, Argus determined a final payment amount of $6,186 – a total that should have more than adequately covered the provider's true cost of nearly $3,100 and still allowed for a reasonable profit margin.
Since the provider was non-PPO, there was a possibility that the member would be balance-billed for the remainder of the health claim, and the hospital elected to pursue this. Argus worked with the member to provide explanation and documentation on the allowable amount and offer guidance on payment assistance programs available should the provider opt not to write off the balance.
The member followed up with Cypress with a thank you, sharing that the provider did, in fact, write off the entire balance and agreed that the plan had paid more than enough.
"In this case, it was over $15,000 saved on one claim. Imagine how fast those dollars can add up when your company has more than 50 or 100 employees," Doney said. "You just can't afford to go without scrutinizing your hospital bills and medical claims."
A privately held company headquartered in Appleton, Wis., Cypress Benefit Administrators has been pioneering the way toward cost containment in self-funded health benefits since 2000. The third party administrator (TPA) is the country's first to bring claims administration, consumer driven health plans and proven cost control measures together into one package for companies ranging from 50 employees to thousands of employees. It serves employer-clients across the U.S. with additional locations in Portland and Salem, Ore., Omaha, Neb. and Colorado Springs, Col. For more information on Cypress and its customized employee benefits, visit http://www.cypressbenefit.com.