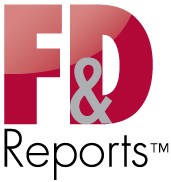 Our clientele stays informed in real time with respect to critical events via the most user-intuitive database available.
Great Neck, NY (PRWEB) January 29, 2014
F&D Reports, a division of industry-leading credit consulting firm Information Clearinghouse Inc. (ICI), is pleased to announce the release of its detailed White Paper on the proposed merger of Sysco Corp. and US Foods and the potential ramifications of such a deal on the food retail and wholesale industries.
Foodservice industry growth has been stagnant due to a fragile and slow economic recovery, resulting in major players consolidating and/or acquiring smaller regional and specialty competitors to drive growth. The pending Sysco-US Foods merger would join the two largest companies in the sector, which combined generate over $66.00 billion in annual revenues, or about 27% of foodservice sales in North America. Furthermore, Sysco and US Foods comprise over 60% of the top 10 volume, and if the deal is consummated, the resulting entity would be five times as big as the next largest foodservice company. Following a brief period of uncertainty, U.S. antitrust regulators have decided that the Federal Trade Commission will be the government agency in charge of reviewing the merger, with the regulatory review expected to take up to a year.
The White Paper closely examines the merger in its entirety and in the context of regulatory actions in past significant cases, while also including a discussion of a recently written objection to the deal sent to the FTC by an industry advocacy group. (To request a copy of the White Paper, please use the contact information in this release.)
Commenting on the Sysco-US Foods merger White Paper, CEO of ICI Lawrence Sarf stated, "We have seen a very similar economic cycle back in the early 1980's, and history is our guide. During a slow economy, most players in all sectors take a defensive posture, preserving capital so as to be able to both weather the storm and be positioned well when market signs turn positive. What happens then is those with access to major capital reserves, including borrowing capacity, start focusing on the smaller guys that have merely survived and have nothing left in the tank. Should these two behemoths be allowed to merge, the months that follow will be very interesting to say the least. Our clients will be the best informed so that they can react in time, wherever necessary."
Separately, F&D Reports just last week announced the launch of its new website, with brand new features that include: a dynamic real-time news ticker; an enhanced gallery with quick access to the most critical reports; new report views allowing easy access to all recent reports issued; Credit Rating Trend Charts to show change over time for the most critical customers; universal compatibility with all platforms and devices; and a simplified yet enhanced search functionality.
Mr. Sarf also commented on the new F&D Reports website: "We take a great deal of pride in maintaining the most current technology so that our clientele is not only informed in real time with respect to critical events but also have access to the most user-intuitive database available."
Information Clearinghouse, Inc. (publisher of F&D Reports, Creditntell, & ARMS) is a premier retail credit consulting firm specializing in the analysis of public and private companies in numerous retail segments. The focus of its analysis is to deliver the key intelligence today's busy credit executive needs to make a highly informed decision without sifting through pages of non-essential data. To learn more, visit our websites at http://www.fdreports.com, http://www.creditntell.com, http://www.fdarms.com.