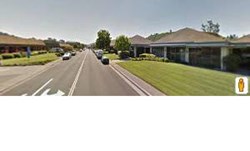 My goal is to make healthy breathing habits as common knowledge as healthy eating and exercise habits.
San Rafael, CA (PRWEB) January 29, 2014
Breathing Retraining Center is holding an open house on Saturday, February 1st to spread the word that most people feel better when they practice healthy breathing habits.
Musicians, athletes and people with breathing-related health conditions like asthma have long been interested in the subject of easy breathing and how to improve stamina, says Lisa Bowen, breathing educator and director of the center.
"My goal is to make healthy breathing habits as common knowledge as healthy eating and exercise habits," she says. "Even if people aren't eating as well as they should or exercising enough, they know the information is out there and they can find out more at any time. Not so with breathing."
Doctors and scientists have long researched breathing and there are physiological, healthy norms for it, Bowen says.
One of the simplest principles is that we should all be breathing through our nose, not our mouth, she says. That is one of 10 healthy breathing habits that Bowen teaches.
Bowen will be offering talks throughout the day. Some will be directed toward breathing habits that can ease discomfort for people with asthma and allergies, snoring and other sleep disturbances, and anxiousness and low tolerance for stress.
The schedule includes:
10 a.m. - Kids' Breathing
11 a.m. - Poor Breathing Habits That Lead To Snoring
12 p.m. - Breathing Retraining and Asthma
1 p.m. - Ease Anxiousness and Stress with Healthy Breathing Habits
Breathing Retraining Center LLC is at 12 Mitchell Blvd., San Rafael, CA.
For more information, see http://www.BreathingRetrainingCenter.com or call 415-454-3400.
Breathing classes, coaching and other services from Breathing Retraining Center LLC are offered by teachers who are not licensed by the state of California as physicians or other healing-arts practitioners. The center offers non-medical/non-psychological techniques, in services that are considered to be alternative or complementary to the healing arts that are licensed by the state of California.
Peer reviewed, published scientific studies that show breathing retraining to be beneficial for the health conditions mentioned are on the website.