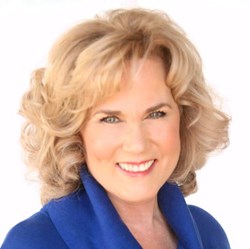 I am very excited to be sharing the wisdom, knowledge and divine energy of the luminaries who will speak at The Love Summit 2014 - helping everyone achieve their 'love' goals this year.
Chicago, IL (PRWEB) January 30, 2014
The LOVE Summit 2014– Igniting Passion, Connection and FUN! is a four-day virtual event that can be experienced by anyone from a mobile phone or computer anywhere in the world and it is free.
This event will provide information to people in a relationship and would like to make it better, people who are looking for a soulmate, and people who would like better relationships with children, parents, friends, co-workers, and even ex spouses.
This program was developed and is being hosted by Linda Kroll, LCPC, JD, a Chicago therapist, mediator and attorney, a Chopra Certified Vedic Master and Founder of Compassionate Communication, Inc. is offering this event to help anyone interested in making 2014 their best year yet.
Linda has invited over 20 of the world's leading experts on personal growth and relationships to share their wisdom and inspirational strategies to add more love to each and every relationship.
The event is happening Valentine's Day Weekend, Feb 14-17, 2014, and all that is needed is a phone or computer to join in.
The speakers include SARK, Arielle Ford, Davidji, Richard Schwartz, Debra Poneman, Dori Etter, Marcy Neumann, Sarah Medilicott, Thomas Meli, Jill Hope, Denyce Giannosis, MaryEllen Divine, Sharon Armstrong, Cari Jacobson, Darrell Jones, Judy Kaplan, Ellen Katz, Bonnie Vozar, Linda Kroll, Amy Ahlers, Satyen and Suzanne Raja.
Each speaker in The Love Summit is generously donating their time and they are also offering complimentary gifts as well.
Linda reports, "Anyone can get access to this value-packed online event at no cost. If it is your time to ignite Passion, Connection and FUN…this event can be the 'kick off' to getting the LOVE flow into your life."
Participants can listen to all the speakers as scheduled, or check back for the audio replays, which will be available for free for 24 hours.This allows participants to immerse themselves in a weekend of love as they take the time to integrate all the knowledge and wisdom being offered. Linda says, "I am certain you will find that what you learn will immediately add more ease and grace to your life."
Panelist speaker, Judy Kaplan of Renaissance Communications says, "This is an experience that's going to show each person how to honor, serve and inspire his or her SELF and to step-up and say "YES" to improving the quality of life and love. The educational, inspirational and wisdom content included is like a Master's Program in Love, right at your fingertips."
In this free four-day event, participants you will be shown how to:
· Create more love and delight each day with "Succulent Wild Relationships"
· Add more excitement, purpose and love NOW
· Build joyful connections
· Rekindle the passion and intimacy
· Enjoy more money and abundance
· Infuse inspiration to nurture self care
· Let go of what is not needed to make room for what is needed
· Learn Compassionate Communication for more peace, love and joy
During The Love Summit, everyone will have a front row seat to hear from luminaries who are utilizing their hearts, minds, souls and spirits to divinely share their gifts with the world as they inspire participants to do the same.
Sharing the 3 Essential Elements of Passion, Connection, Fun to cultivate more love in their lives is the foundation of this event. It is expected that panelists will inspire participants to open their hearts and experience peace as they are reminded of their light inside.
To reserve a complimentary pass to this one-time event please can be reserved at go to http://www.LoveSummit2014 and reserve your spot now.