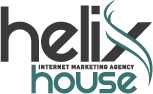 Even more impressive is the fact that Helix House offers clients the ability to track what is happening with their account or campaign at all times.
Tempe, AZ (PRWEB) January 30, 2014
Helix House, a highly regarded Internet marketing firm that has achieved impressive status in the world of online marketing and search engine optimization, announces its continued focus on improved local search results for clients. As a leading Internet marketing firm that stays on the cutting edge of the latest strategies and techniques designed to improve online ranking, Helix House understands the importance of local search and the critical part it plays in overall online visibility for businesses. From dental clinics to automobile repair shops and software companies, Helix House helps businesses gain the local search ranking that they desire. Better local search results for businesses means greater online visibility and increased website visitors. As such, improved local search ranking almost always improves business performance and overall revenue.
Helix House offers many different packages to businesses looking for quality Internet marketing services at budget minded prices. For example, Helix House gives businesses the option of bundling services as a way to save money. By bundling various services clients of Helix House can get discounted rates on a wide range of Internet marketing related services. The end result is huge savings for businesses wishing to achieve remarkable results in terms of Internet marketing. In addition, the company offers impressive customer service including dedicated personal account representatives that follow a client's account and campaign closely. Helix House is so incredibly committed to customer service that it even provides a dedicated personal account representative phone numbers to each client. This even includes a cell phone number so that customers are always able to reach their agent with regard to questions about their account or campaign.
Even more impressive is the fact that Helix House offers clients the ability to track what is happening with their account or campaign at all times. Customers are afforded 24/7 real-time reporting that enables customers to quickly see "visibility growth" with regard to their business anytime of the day or night. Other key features that keep customers in the loop include heat maps, call tracking and a host of other unique services designed to help clients know exactly what is happening with their website and their online visibility. Helix House understands Internet marketing so that businesses are able to achieve the desired results with regard to their ranking and online visibility. With a host of awards to its credit, Helix House has taken Internet marketing mainstream for virtually any type of business throughout Arizona and New Mexico as well as around the country. This recent commitment to continued dedication with regard to helping businesses achieve better local online ranking is just one more indication that Helix House can make a real and measurable difference for businesses looking to grow and increase sales.
Helix House is a highly innovative forward-looking Internet marketing agency located in sunny Arizona and beautiful New Mexico. The company has consistently exceeded industry expectations to routinely rank highest among some the best Internet marketing companies in the country. Recognized as an industry leader this Internet marketing firm has helped hundreds of businesses across the country to gain better online ranking.