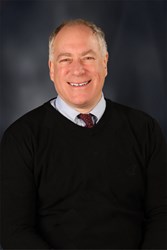 We have a little saying here at Fine Solutions: 'Business is Personal.'
Seattle, WA (PRWEB) January 31, 2014
Fine Solutions, the leading Gold Certified Microsoft Partner in the Pacific Northwest and full service provider of Dynamics AX, GP, and CRM is delighted to celebrate a decade of success.
Fine Solutions emerged in 2004 with a simple, if ambitious mandate: to be the best management consulting and IT services firm in the United States. Specializing in the delivery of ERP solutions marked only the beginning, with expansion into the realms of CRM and Business Intelligence solutions further additions to the toolkit.
Indeed, the last 10 years have seen Fine undergo exponential growth, marked by the firm's inclusion on the Inc. 500/5000 Fastest Growing Companies in America List for the 5th time in a row in 2013. Whilst the award of three Microsoft Gold competencies, demonstrating 'best-in-class' capability for ERP, CRM, and Mobility, further marked their arrival in the upper echelons of the industry.
'Ten years is a significant milestone. One that our team is immensely proud of, and one I like to realize as a beacon of progress,' commented Dan Fine, Managing Partner of Fine Solutions. He continued, 'I attribute this progress to the intelligence, hard work, and personality of our committed employees. And of course, to the incredible support we receive from our partners, whose continued trust and integrity we hold in the highest esteem.'
Indeed, it is the unflinching commitment to employees, clients, and values alike that has so enabled Fine Solutions to enter this new era at a sprint. And now with 10 years of experience, their once lofty ambition 'to be the best' seems eminently attainable.
Dan Fine, speaking again to the continued success of Fine Solutions, finished with this: 'We have a little saying here at Fine that says 'Business is Personal'. And that's where our focus truly lies—with the happiness and success of our employees and partners. Here's to the next ten.'
About Fine Solutions, LLC
Fine Solutions is the largest partner for Microsoft Business Solutions (Dynamics GP, AX and CRM) in the Pacific Northwest. A Gold Certified managed partner in Microsoft® Business Solutions with earned Competencies in Dynamics AX (Axapta), GP (Great Plains), and CRM. The company implements, deploys and manages the leading Microsoft-based Enterprise Resource Planning (ERP/Accounting), and Customer Relationship Management (CRM) systems. Fine Solutions also delivers Business Intelligence solutions. The company was founded by Dan Fine, an experienced entrepreneur. Fine Solutions has made Inc.'s Fastest Growing list for the last five years. Mr. Fine previously founded a Microsoft Business Solutions company; In2Gr8 Corporation (pronounced "integrate"). He raised $22 million in venture funding, merged it with EYT, formerly Ernst & Young Technologies, which later was merged into ePartners.