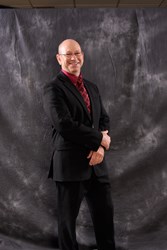 "There are a lot of new and exciting products and technology available for breast augmentation patients, and we look forward to helping women finally get the look and shape they've wanted for so long." - Dr. Scott Haupt
Salt Lake City, Utah (PRWEB) January 31, 2014
Dr. Scott Haupt at Utah Cosmetic Surgery recently launched a new Groupon promotion offering a $1,100 gift certificate good towards breast augmentation for only $100. Additionally, those who purchase a breast augmentation certificate through Groupon also receive a free microdermabraison package valued at $249.
The gift certificate available through Groupon can be used towards a variety of breast augmentation procedures, including silicone, saline, cohesive gel, gummy bear, breast implant removal, breast lifts, and more. A limited quantity of the Groupon gift certificates are available.
"We're excited to offer this promotion through Groupon and it's a great incentive for any woman who has considered breast augmentation in the past, but was hesitant to move forward with the procedure because of the price," said Dr. Scott Haupt. "There are a lot of new and exciting products and technology available for breast augmentation patients, and we look forward to helping women finally get the look and shape they've wanted for so long."
Depending on the exact procedure and the materials used, a standard breast augmentation procedure can cost $5,300 and up. Those who purchase a Groupon gift certificate for breast augmentation at Utah Cosmetic Surgery can choose 0% financing for the remainder of the cost.
At Utah Cosmetic Surgery, Dr. Haupt uses advanced 3D imaging technology to show each patient what their body image will look like with their preferred implants before the procedure takes place.
Dr. Haupt is nationally known for his expertise as a cosmetic surgeon. He has performed more than 10,000 procedures in his nearly 15 years as a board certified plastic surgeon. Dr. Haupt completed medical school at St. Louis University School of Medicine and then went on to complete a general surgery residency at John Marshall University. He completed his plastic surgery residency program at the University of Utah School of Medicine and is currently the only Gephardt Approved plastic surgeon in the state of Utah. He has been featured in Forbes and Newsweek as a leading plastic surgeon.
To learn more about the Groupon promotion Utah Cosmetic Surgery is offering for discounted breast augmentation, please visit http://www.utahcosmeticsurgery.com/groupon.