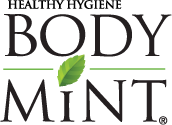 Oahu, HI (PRWEB) January 30, 2014
Customers who purchase the product now will receive a $3.00 discount off the original price of $19.95. The $16.95 price point comes just in time to coincide with the Valentine's Day holiday when individuals want to be as fresh as they can be. A company spokesperson announced the sale and said, "Our Body Mint all natural deodorant product has proven to be more popular than we ever imagined and we are happy to bring this discounted price to our customers so they can spend a romantic Valentine's Day with their significant other feeling and smelling fresh."
The discounted price applies to all of the Body Mint products priced at $19.95 and that includes the original Body Mint, Body Mint Sport and Body Mint Lady. Each of these products includes all-natural ingredients and they have been designed to work specifically for their target audience.
Body Mint comes in tablet form and works throughout the body to prevent odors related to perspiration and bacteria that causes breath, underarm and foot odors. The active ingredient in Body Mint is chlorophyllin, an all-natural derivative of chlorophyll, and the substance that allows Body Mint to target odors throughout the entire body.
More information about Body Mint and the current sale is available on the product website at http://bodymint.com/. Company representatives are also available via phone at 1.866.263.9646. Body Mint also has a presence on Facebook, Twitter and YouTube and when visitors go to the Body Mint website they are able to chat live with an expert on the product.
About Body Mint-USA LLC
Body Mint-USA, LLC is a subsidiary of Hawaiian Organics, LLC. The company was founded in 1997 with the mission to research and develop unique and healthy products that enhance the quality of life. Body Mint is Hawaiian Organic's first and most successful product. Body Mint is a natural, ingestible body and breath deodorizing/freshening tablet that is basically a deodorant in a pill
To learn more, contact:
1.866.263.9646
http://bodymint.com