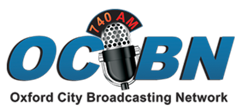 This is going to be a great opportunity for small businesses, public and private as well startups and artists to come on our show and showcase their wares, talents and goods to the world.
Boca Raton, FL (PRWEB) January 30, 2014
Oxford City Football Club, Inc., (OTCQB:OXFC) parent company to the Oxford City Broadcasting Network on 740 AM, hits the ground running Monday with its new live Webcast of "The Oxford City Financial Report" from 3pm-5pm on Monday, February 3rd.
"We are up and running at 3pm EST Monday," said Chief Operating Officer, Diana Lovera. OCBN shows will all originate in South Florida on 740 AM and will webcast Live on http://www.oxfordcitybroadcasting.com. The show will be hosted by longtime sportscaster and show host, Mick "The Mixter" Bazsuly, and will feature guests from business, sports, entertainment and current events.
"This is going to be a great opportunity for small businesses, public and private as well startups and artists to come on our show and showcase their wares, talents and goods to the world," said CEO Thomas Anthony Guerriero.
Monday's guests include writer and celebrity dating Guru of the BABY BOOMER GENERATION, VICTORIA M. HOWARD. Howard wrote the book "WHY WOMEN LOVE BAD BOYS."
Also featured on the show, Tom Kozlowski, President of RP Summit and producer of THE CANNOLIS TV SHOW, in partnership with Ogilvy Entertainment.
Kozlowski and his company are considered experts in converting and driving web traffic and turning it into real income for businesses today.
About Oxford City Broadcasting
Format: OCBN on 740 AM is recognized as a pioneer in Financial Markets, Entertainment, Sports and Talk Radio. Our philosophy is to provide the top media content in the world. We offer a wide and varied range of entertaining and informative programming while serving the community with important information such as local news, weather, road reports and local events.
Production: OCBN on 740 AM is best known for its creative and result generating Production. We are a state-of-the art production facility and capable of handling most commercial delivery systems. We have a tradition of producing high quality production and programming, as well as combining resources and contributors.
Since its founding, Oxford City Broadcasting Network has played a major role in the transformation and dissemination of news around the world via live streaming. Oxford City Broadcasting Network strives to provide a balanced programmed that includes, but is not limited to:
The Oxford City Financial Report
Oxford City Game Changers
The latest news from around the world BBC News, Local News, Sports, Weather, Politics, and Entertainment News
Special interviews from around the world
We also have a wide cross section of listeners around the world listening to us through various social media networks such as: Twitter, Facebook, and LinkedIn.
About Oxford City FC (OXFC)
Oxford City Football Club (http://www.oxfordcity1882.com) is a publicly traded company with short term plans to go to the NYSE. OXFC is a diversified holding company which owns four professional sports teams, two professional football clubs, a professional futsal team, a professional basketball team, Oxford City University, and Oxford City Broadcasting Network.
About Our Teams
Oxford City has one football club, which plays in the Conference North Division and another team, which plays in the Hellenic League Premier Division of the English Football Association. Their futsal team competes at the highest level in the England and was the 2012 Champions in the UK. Oxford City Basketball plays in the English Basketball League.
Our Vision
The company is strategically positioned to implement their vertical integration model incorporating all their divisions towards future growth. The company also owns Oxford City University (http://www.oxfordcityuniversity.org) in the United States, which expects to have its first brick and mortar campus offering their comprehensive professional degree programs in South Florida in the near future. OXFC expects the strong ties in Oxford where they own Oxford City Sports College, to strategically put the University in a tremendous position for the future. The company also owns a Registered Investment Advisory Firm based in South Florida. This diversified portfolio of companies has established a solid core foundation, which we hope will allow the company to have a multitude of revenue streams in the future.
Corporate Websites:
http://www.oxfordcity1882.com
http://www.oxfordcityfc.com
http://www.oxfordcitybroadcasting.com
Safe Harbor for Forward-Looking Statements
This press release contains forward-looking statements within the meaning of Section 27A of the Securities Act of 1933, as amended, and section 21B of the Securities and Exchange Act of 1934, as amended. Readers are cautioned not place undue reliance on these forward-looking statements, which are only predictions and only speak as of the date hereof. Forward-looking statements usually contain the words "estimate," "anticipate," "believe," "plan," "expect," or similar expressions and are subject to numerous known and unknown risks and uncertainties. These risks and uncertainties could cause the Company's actual results to differ materially those indicated in the forward-looking statements. Investors are encouraged to carefully review regulatory filings prior to investment consideration. Past performance is no guarantee of future success or that there cannot be losses or business interruption. The Company is in a rapid growth sector that may or may not continue to grow in the future and therefore poses risks that may be different than other investments. Management regularly provides news and additional information believed to be true and accurate at the time of dissemination but has no requirement to modify, comment or change in the future should circumstance change or information prove to be inaccurate for any reason. Additionally, the Company makes every effort to comply with all applicable laws.