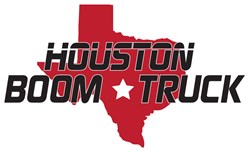 We are pleased with the new site for our customers.
Houston, Texas (PRWEB) January 29, 2014
Houston Boom Truck Ltd, (http://www.houstonboomtruck.com), is pleased to announce the launch of a new company website for the growing Crane Oil and Gas Markets in Texas. Houston Boom Truck is an award-winning Crane and Boom Truck dealership that is strategically located in Houston, Texas the oil and gas capital of the world. This year, Houston Boom Truck will celebrate its 12th anniversary in business.
The new Houston Boom Truck website, which went live this week, replaces the old site with a fresh, new streamlined look and a more user-friendly functionality. Built by a Houston based SEO company, the new site is designed to be attractive, easy to use and to place well with the search engines. Including the homepage, the site has several pages of useful information about the company and industry it serves, including Pricing & Rental Reservations, Crane News, Crane Service, Crane Parts, Crane Sales, Boom Truck Sales Packages and a Contact page. Site visitors can readily access all the information they need to know about the dealership and can even book a crane rental online.
"We are quite pleased with the way the new website has turned out. The extensive use of beautiful photographic images of our cranes and boom trucks allows site visitors to get a true impression of what Houston Boom Truck actually looks like and a greater understanding of what our capabilities are. The site's striking color photography and layout is complemented by a background of soft tones, combined with its simple, uncluttered look, perfectly reflects the people and capabilities of our Houston location. It's a good-looking website and very easy to maneuver. Site visitors can quickly access all the information that they need. I believe it represents our resort well and will be a very effective communication and marketing tool for us going forward," explains Bryan Boyd Q.C Manager.
About Houston Boom Truck Ltd:
Located in Houston, Texas HBT is the Oil and Gas Crane leader. HBT specializes in highly custom cranes for the O and G sector. Customized options include BOP Pressure Test Pumps built on the truck. Hydraulic torque wrenches and high horsepower power plants.