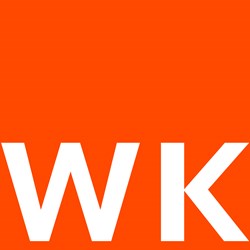 Our internal team at Webber Kerr is collectively passionate about supporting future generations.
Tampa, FL (PRWEB) January 30, 2014
Webber Kerr Associates, a retained executive search and consulting firm, is pleased to announce their support of Junior Achievement. "We share similar values and goals as JA and are excited about the platform they have provided us to support a cause we believe in," explains Webber Kerr President, Adam Lloyd.
Webber Kerr will volunteer directly with students through classroom speaking engagements, participation in JA BIZTOWN and donating a set percentage of individual search contract fees signed in 2014.
"Junior Achievement is the world's largest organization dedicated to giving young people the knowledge and skills they need to own their economic success, plan for their future, and make smart academic and economic choices and we are looking forward to our new partnership with Webber Kerr Associates." Richard George, President of JA of Tampa Bay.
"Our internal team at Webber Kerr is collectively passionate about supporting future generations," describes Lloyd. "We wanted to align ourselves with a partner to make an ongoing financial and time devoted impact."
About Webber Kerr:
Webber Kerr Associates is a retained executive search and consulting firm, uniquely designed to drive the long-term health of organizations. Balancing a comfortable approach to executive human capital initiatives, straightforward and transparent; remaining thorough and accurate. Webber Kerr's three distinct leadership solutions focus on guiding organizations to achieve their peak level of success, while avoiding overly complicated processes, cost and partnership models. With locations in Tampa and New York, WK also leverages exclusive global partnerships across North America, South America, Western Europe, Asia and Australia.
Thoughtful leadership, done simply.
To learn more about Webber Kerr Associates, visit http://www.WebberKerr.com. To connect with us online, visit us on LinkedIn or Twitter and read more insight on the WK Blog.
About Junior Achievement:
JA programs are delivered by corporate and community volunteers, and provides relevant, hands-on experiences that give students from kindergarten through high school knowledge and skills in financial literacy, work readiness and entrepreneurship. Today, JA reaches 4.2 million students per year in 119 markets across the United States, with an additional 5.8 million students served by operations in 120 other countries worldwide.
Visit http://www.ja.org for more information.
MEDIA SOURCE
Vanessa Barris
vanessa.barris(at)webberkerr(dot)com
813-280-7728
SOURCE
Webber Kerr Associates