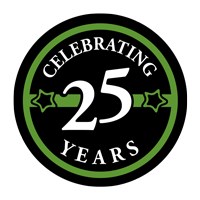 We understand that only through the support of our great customers, our dedicated, experienced staff, and our innovative partners have we been able to achieve this milestone.
Memphis, TN (PRWEB) January 30, 2014
Data Facts, Inc., a nationwide provider of lending information solutions and background screening solutions, will be celebrating their 25th anniversary in business this year.
Data Facts, Inc. was opened by Daphne Large in Memphis, TN in 1989. On the first day of business, the staff consisted of Daphne and one other employee, who happens to still be with the company. Daphne was determined to provide customers with a level of service the industry had been lacking.
Daphne's approach to success then and now is simple: "If Data Facts takes care of our people, they will take care of our customers, who will then take care of Data Facts."
Since 1989, great industry advances in technology have created both obstacles and opportunities for Data Facts to grow. Data Facts met the challenge head on year after year, consistently growing in terms of customers, employees, and geographic locations.
A main focus throughout the Data Facts history has been providing information clients can trust. Julie Wink, EVP and Co-owner, explains, "The information we provide our clients is absolutely imperative to their success. We constantly revitalize our employee training and keep abreast of industry regulations, and changes in compliance standards. Only then can we offer our customers the accurate information they expect from us."
Large and Wink have taken on big industry roles to ensure they keep their fingers on the pulse of the industry. Large is a founding member of the National Association of Professional Background Screeners (NAPBS), and has served as the National Consumer Reporting Association's (NCRA) Director, Treasurer, VP, and President. Wink-who joined Data Facts in 1995 and became EVP and co-owner in 2005-has sat on several Mortgage Bankers Association Boards. She has also served on the NCRA Education Committee, and currently serves on their Board of Directors. Both Daphne and Julie have made trips to Washington DC to lobby with the NCRA on behalf of the industry and consumers' rights.
Today, Data Facts, Inc. has offices in multiple states, with employees and customers nationwide. Data Facts continues to be committed to offering cutting edge information products so they can maintain their place at the forefront of the industry.
Daphne, who is still at the helm as CEO, comments, "We understand that only through the support of our great customers, our dedicated, experienced staff, and our innovative partners have we been able to achieve this milestone. We are looking forward to the next 25 years!"
Celebrations with Data Facts' employees, vendors, and customers are planned throughout 2014.
About Data Facts Inc.
Since 1989, Data Facts has provided information you trust and rely on to make sound lending, hiring, and other business decisions. Data Facts' core divisions include, financial lending solutions for mortgage companies and background screening for employment, volunteers and students. We have a reputation for providing premier lending solutions, which enables our customers to close more loans faster and easier than ever.
Data Facts is one of only 2% of background screening companies that have achieved the gold standard of accreditation by the NAPBS. We provide crucial information for a broad variety of business needs. Our top of the line technology delivers information quickly, accurately and securely.
Data Facts has offices located throughout the United States and serves a wide variety of customers within the United States and Internationally. Data Facts is a 100% woman owned, diversified supplier.