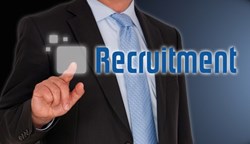 We want to maximize the social networking capabilities of MedMasters for everyone in the health care industry.
Ponte Vedra, FL (PRWEB) January 31, 2014
MedMasters recently changed its membership parameters to allow no-cost memberships to recruiters and employers as well as practicing health care industry professionals.
MedMasters, (http://www.medmasters.com) an industry specific, online medical community, combines the power of social networking with its proprietary job search and candidate information features to create the most powerful career management site for health care and medical personnel.
"We took a good look at our membership model and decided to make it more accessible, particularly for recruiters and employers," explains company CEO and founder Rick Fromme. Previously, while job candidates could sign on with a free membership option, recruiters and employers had an upfront registration fee.
Now, job seekers, recruiters, and employers can all join at no charge to take advantage of the social networking aspects of the health care-dedicated site. "Recruiters, hospitals, medical device manufacturers, HR departments, and of course, doctors, nurses, allied health personnel, sales reps, distributors, and manufacturers — anyone who works in the medical industry — can sign up, interact and network with each other at no cost," continues Fromme. Open membership now gives recruiters and employers the ability to use MedConnect, which is MedMasters social networking platform, where all members can connect and post to each other's profile and also leave comments, and indicate they like a post or leave comments (as in Facebook). Members may also send private emails to each other using the MedMail program. "This way, anyone who works in this profession can take advantage of having a broad-based, health care-related social networking site, which allows both public and private conversations among its members." Members can also search for any other member by name.
The added benefit of instigating a carte blanche, no-cost sign up to MedMasters' site is that it streamlines the registration process, Fromme explains. With its upgrades, now it only takes about 60 seconds to sign up and take advantage of the all connectivity features our site offers to health care professionals nationwide. "We want to maximize the social networking capabilities of MedMasters for everyone in the health care industry," he states. "So whether someone is a recruiter, or a hiring manager for a company, or any type of health care professional, they're able to jump onto the site and be able to connect with anyone else."
Should recruiters or employers want to post jobs or perform advanced searches, they may simply do so by adding a "Recruiter" or "Employer Package" to their profile. Likewise, job candidates may also add a "Job Seeker Package," to take advantage of additional services such as: the ability to search for specific jobs, advertise themselves through "MedMatch," view a specific job posting's details, utilize advanced search modes, take behavioral assessment tests and have them available for recruiters/employers to view, post a video resume, post recommendations and star ratings, and have access to additional premium membership features.
For more information, visit http://www.medmasters.com.
Contact:
Rick Fromme
904/373.0772
# # #
MedMasters LLC is the most comprehensive professional networking and career management site in the medical community. By combining the best features of social media and professional networking with that of traditional job boards and lead sourcing, we are the natural evolution of the career management and fulfillment process. MedMasters features an easy-to-use interface and multiple tools to make connecting easy. MedMasters serves a wide range of health care-related personnel such as medical sales representatives, hospital administrators, doctors, nurses, medical providers, clinicians, allied health care professionals, health care IT professionals, medical employers, distributors and recruiters.
Note: This press release may contain trademarks and trade names of other third parties, which are the property of their respective owners.