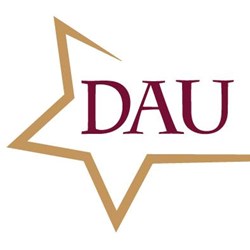 San Jose, CA (PRWEB) January 30, 2014
Dance Academy USA is pleased to announce the launch of its ballroom program beginning the week of February 3. Demand for youth ballroom classes began about 15 years ago and has steadily increased over the last four years. Historically, 95% of ballroom in the United States has been concentrated around the adult market as a fantastic way to socialize, exercise and have fun. More recently, there are several traditional youth dance studios offering Jazz, Ballet, Tap, etc. – like DAU - in Utah, So Cal, Florida and New York, that have installed ballroom programs and now make-up roughly 40% of the studio.
Ballroom skills can be utilized today, tomorrow or the later stages of life. More and more kids are using dance to help them secure entrance to their dream college and ballroom training will help to separate you from the pack. On the competition side, elements of ballroom have been slowly finding its way into this arena as well. On a commercial level (in LA and New York) – a little ballroom training will go a long way to land the job. Social – it's a different experience when you have to work with a partner. Exercise – the benefits here are well documented. The Fun Factor – ballroom is simply off the charts. It's an exciting product for so many reasons – and can truly do so many amazing things for kids (and adults). The Waltz, Tango, Foxtrot, Quickstep, Cha-Cha, Rumba, Viennese Waltz, Paso Doble, Jive, East Coast Swing, Salsa, Bolero, Merengue, Bachata, Mambo – lots of fun and so much to learn.
DAU is what it is, largely because they collectively hold themselves (the entire staff) to the highest possible standard. They want to offer the best possible experience for their customers, students, parents and families – and never want to do something just to do it. They want to do it right, or they would prefer not to do it at all, which is what they have done with the ballroom opportunity – until now. All the missing pieces swiftly came together over the Holiday Break: 1) They recently secured more space in the center, 2) They recently hired an excellent professional from Chile, Will Orrock (that happens to be the nephew of a trusted friend), and 3) they recently realized that they have three current DAU staff members that are already qualified to teach ballroom (they just never asked!).
DAU will be offering 3 – free – taster classes this Saturday, February 1 at 1:30 and 2:30 for kids and 3:30 for adults – there will be a lot of overlap in the ages for now, they'll just make it work – and don't worry about bringing a partner. The regular classes will begin on Friday, Feb. 5 at 6:30 for adults; Saturday, Feb 6 at 1:30 and 2:30 for kids; 3:30 for adults. The age ranges are going to be wide and broad on these four initial classes – don't worry about it, just have fun. And with a little luck, these classes may even perform in recital. They will be offering these ballroom classes as an integrated part of their curriculum at DAU. Some people/kids will be nervous about the "partner part" of this – don't be. 99% of all students will not have a partner. You will become a more complete dancer if you learn both roles over time. Call the office at 408.257.3211 or email them at officeteam(at)danceacademyusa(dot)com for more information – and/or ask for Will, he will be working in the office and answering questions for a few weeks.
A little about Will Orrock: Dancing with the Stars Chile – 6 seasons; World Games 2013 (non-Olympic sport) - 2nd place in Latin America, 21st in the world; WDC South American Three Dance Open - 1st place in Salsa, Merengue and Bachata; Chilean National Championship - National Latin Style Winner 2012 & 2013; lots of experience teaching and several other TV, Commercial and dance credits.