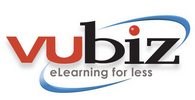 Los Angeles, CA and Toronto, ON (PRWEB) January 30, 2014
Vubiz Elearning Provides Unions Online Training.
Union Savings and Vubiz are pleased to announce an agreement that offers online training to members of the CUABP affiliated unions and labour organizations. The union locals or national unions must join the program and pay for it before their members can sign up. There are over 200 courses being offered under this agreement covering subjects from Health and Safety to Desktop to Personal Development courses.
Union Savings is a program operated by Canadian Union Advantage Benefit Programs (CUABP). It offers special savings, discounts and benefits that are available exclusively to the nearly 920,000 members of the 37 CUABP affiliated unions and labour organizations.
The initial agreement will run for 3 years and allows each local to determine if they want to implement the program for their members.
David Montisano, Director of Partnerships & Affiliate Relations at Union Savings stated that "CUABP is excited at the prospect of providing online training to our members as a new program. We believe that a large number of our members will benefit from this new offer."
Norm Vokey, Senior V. P. of Sales for Vubiz commented that "Vubiz is currently bringing online courses to 2 of the CUBAP affiliated unions and looks forward to the ability to expand this through the support of CUABP."
About Vubiz
Vubiz is an award-winning elearning company with unbeatable pricing, quality online courses and outstanding customer service. Vubiz has recently won awards from Brandon Hall and Elearning Media for Best of Compliance Elearning.