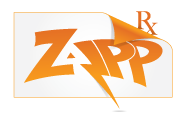 SR One spent two years surveying the latest innovations in healthcare IT and chose ZappRx as its first investment in the space.
Cambridge, MA (PRWEB) January 30, 2014
ZappRx (http://www.zapprx.com), a new mobile platform that automates the prescription management process, announced today that it has closed an additional $1million in seed funding. The round was led by current investor Atlas Venture and included a new investment from SR One, the venture arm of GlaxoSmithKline.
ZappRx will use the additional funding to further build out their prescription processing platform to meet the unique needs of the specialty pharmacy space. In 2012, the total cost for specialty pharmaceuticals was $80B in the United States, set to jump 67% by 2015. Patients being treated with specialty medications are low in volume, accounting for less than one in 100 commercial health plan members, but drive a disproportionate share of total Rx cost, making up more than 30% of the drug spend.
SR One spent two years surveying the latest innovations in healthcare IT and chose ZappRx as its first investment in the space. "As an evergreen fund backed by GSK, a major manufacturer of specialty medications, we are acutely aware of the high cost associated with manually processing specialty orders. We believe ZappRx has the ability to alleviate these inefficiencies. As an investor who strongly identifies with this problem, we want to be part of the solution," said Jens Eckstein, Managing Partner at SR One.
"In sharing the ZappRx solution with advisors, investors, and future customers, we learned that we had built a platform that reached far beyond the scope we'd originally envisioned for traditional retail. Due to the complex and custom challenges associated with ordering specialty medications, no automated system currently exists for patients who need it most," said Zoe Barry, Founder and CEO of ZappRx.
To date, ZappRx has raised a total of $2.2M. Additional investors in the most recent round also included Terry Meguid, David Hamamoto, Sean Trigony, and physicist James Glimm, the latter of whom was also involved in all previous rounds. In the coming months, ZappRx will announce partnerships with specialty pharmacies and pharmaceutical manufacturers as it prepares to go to market with its first select customers.
###
About ZappRx
ZappRx revolutionizes the way specialty medications are managed — from order initiation to therapy administration. Engaging each stakeholder via a secure and collaborative online platform enables patients, physicians and pharmacists to input, update, submit and confirm specialty prescription information – allowing patients to obtain their medications faster and get back to life.
Statistic References:
1. Article reference: BioCentury Newsletter, 12/16/13, Out In The Cold, A5. Original Source: Prime Therapeutics Annual Drug Trend Report Oct 2013
2. http://lab.express-scripts.com/prescription-drug-trends/specialty-drug-spending-to-jump-67-by-2015/