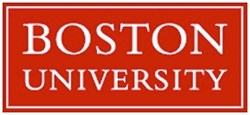 The rankings of MET's online programs place Boston University at the very top in the highly competitive field of professional graduate online education.
Boston, MA (PRWEB) February 03, 2014
Two Boston University Metropolitan College (MET) graduate programs placed in the top ten Best Online Programs, according to U.S. News & World Report. Both rankings demonstrate improvement over last year.
In a comparison of the Best Online Graduate Computer Information Technology Programs, MET's fully online master's in Computer Information Systems ascended 12 positions to the second-highest ranking of the 34 schools listed, preceded only by the University of Southern California and tying with Virginia Tech. Out of the Best Online Graduate Business Programs, MET's six master's degree programs in management—also fully online—made a significant jump in rank to place eighth among the 239 listed schools. The ranking assessed U.S. schools, and took into account a variety of factors.
"The rankings reflect and affirm the excellence and dedication of MET students, alumni, faculty, facilitators, and staff," observes MET Dean ad interim Tanya Zlateva. "The underlying methodology takes into consideration many data points under key categories, including student engagement, faculty credentials and training, peer reputation, student services and technology, and admissions selectivity."
Zlateva underscores one factor in particular: "At the heart of every MET academic activity is the quality of our students. Their commendable motivation—along with their professional credentials, academic contributions, and dedication—continues to make MET a unique and vibrant academic community."
Since 2001, Boston University has pioneered a trusted model of digital learning unparalleled in American higher education. The University's distinguished faculty and office of Distance Education work in close partnership to design BU's 35 online programs, bringing the University's groundbreaking research, academic innovation, and internationally renowned faculty to students around the globe. Metropolitan College alone accounts for over twenty online degree and certificate programs—and roughly 40 percent of the College's enrollments are in online programs.
"We take a tremendous amount of pride in our work to create outstanding experiences for online students that are built on a quality, pedagogically sound foundation," says Director of Distance Education Nancy Coleman. Boston University has been recognized with an array of honors and awards for its online programming, including the 2010 Sloan Consortium award for Excellence in Institution-Wide Online Education and the 2011 U.S. Distance Learning Association (USDLA) award for 21st Century Best Practices.
One of the first departments at MET to introduce a fully online degree program, the Department of Computer Science was established in 1979 and now offers 17 degrees and certificates. With degree programs certified by the Committee on National Security Systems (CNSS), the department was instrumental in BU's designation as a National Center of Academic Excellence in Information Assurance Education and Research by the National Security Agency and Department of Homeland Security. The Computer Information Systems program is also accredited by the Project Management Institute Global Accreditation Center for Project Management Programs (GAC).
The high quality of MET's Administrative Sciences programs is underscored by accreditation from the European Foundation for Management Development (EFMD) Program Accreditation System (EPAS) and the GAC—as well as BU's membership in AACSB International. The department offers 20 degree and certificate programs, including the six online degrees in management (introduced in 2005).
"The rankings of MET's online programs place Boston University at the very top in the highly competitive field of professional graduate online education," concludes Dean Zlateva. "It is another affirmation of the overall excellence of Boston University, and its increasingly high standing across academic disciplines."
U.S. News currently ranks Boston University 41st among national universities.
About Boston University's Metropolitan College
Founded in 1839, Boston University is an internationally recognized institution of higher education and research. With more than 33,000 students, it is the fourth-largest independent university in the United States. BU consists of 16 schools and colleges, along with a number of multi-disciplinary centers and institutes integral to the University's research and teaching mission.
As one of the University's 16 degree-granting bodies, Metropolitan College offers over 60 part-time undergraduate and graduate degree and certificate programs, providing a flexible learning environment that supports the academic, professional, and intellectual needs of working adults. Along with convenient evening classes, Metropolitan College also offers a variety of high-quality online and blended-format programs. For more information, visit bu.edu/met.
# # #