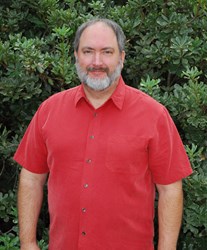 "He literally knows the nuts and bolts of our products," said Bob Rimol. "He brings a lot of knowledge to the table."
Columbia, SC (PRWEB) January 30, 2014
The sales staff at Rimol Greenhouse Systems continued its steady growth with the recent hiring of Mark McLane, who started in mid January. Company founder/owner Bob Rimol is looking forward to working with his longtime friend and colleague.
"I have known Mark for about 25 years in the industry," Rimol said. "We are both the same age and have grown up together in the industry. He literally knows the nuts and bolts of all of our products. He has called on growers, garden centers, schools and all types of businesses that need to build a greenhouse. He brings a lot of knowledge to the table."
McLane will manage Rimol's sales efforts for the southeastern region of the United States. His interactions with different types of institutions, growers, and vegetable producers have helped shape his understanding and provided valuable hands-on experience. The South Carolina native's central location is ideal for a territory that grows year-round.
"It's a hot spot for growers down through the eastern seaboard and into northern Florida," McLane said, who specializes in greenhouse cooling and ventilation. His expertise will be imperative for southeastern clientele.
"I've never heard a grower say it's too cool inside their greenhouse," he joked. "I just want to make sure each greenhouse I work with is as cool and functional as possible in the heat of the summer months."
McLane gained an early start in the greenhouse industry by watering greenhouse plants by the age 14. He eventually graduated with a Bachelor's Degree from the University of South Carolina in 1988 and has focused his efforts on improving greenhouse operations ever since.
"Mark will fit in perfectly with our corporate mission, which is to educate the customer, provide superior customer service and establish a lifelong relationship with our customers," Rimol said.
His addition to the sales force now gives Rimol contacts across the United States. What helped convince McLane to join the New Hampshire greenhouse manufacturer was its strong reputation and commitment to customer service.
"Rimol's quality is consistent and extremely thorough with their instructions. Their designs are tried and true," he said. "If I had to pick someone to work with in the greenhouse industry, Bob would be my number one guy."
About Rimol Greenhouse Systems:
In 1994, Bob Rimol, owner of Rimol Greenhouse Systems, decided to leave his home state of New Jersey and relocate with his young family to New Hampshire. Bob began working as a greenhouse manufacturer's representative specializing in structures and systems. However, he soon realized the need to "build a better mousetrap" and set out to customize greenhouse technology in order to better suit the needs of his customers. Bob then founded Rimol Greenhouse Systems in order to provide innovative and quality greenhouse technology for local growers.
Rimol Greenhouse Systems has since developed a number of free-standing greenhouses, benches and an entire line of products to complement the greenhouse structures. Other structures include the movable The Rolling Thunder™, high tunnels, and hydroponic systems. All Rimol Greenhouses are designed to be economical, yet rugged enough to handle the harshest snow and wind conditions experienced in New England and many other regions of the country.
Today, Rimol Greenhouse Systems has become a major greenhouse manufacturing company and has developed a brand name synonymous with quality. Although the company has grown and expanded, Rimol Greenhouse Systems still ensures that it is meeting the individual needs of every customer. Rimol products can be found all across the United States.