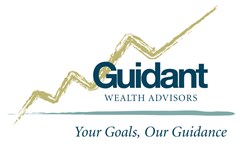 We believe helping our clients is more than investment returns, it is all the other things...
Palatine, IL (PRWEB) January 30, 2014
Guidant Wealth Advisors recently conducted a client satisfaction survey through Advisor Impact, a client feedback program that helps financial advisors build and grow their client relationships. The survey was conducted in December 2013 and was emailed to clients with a 52% response rate of returned surveys.
Guidant Wealth Advisors learned through the survey that putting client needs first when making recommendations regarding their financial plans or investment portfolio is most important to their clients. Putting client needs first was closely followed by: resolving problems quickly, taking a proactive relationship approach, and adding value above and beyond investment performance.
Frank T. Patzke, CFP® is the President at Guidant Wealth Advisors, a Registered Investment Advisory firm. Based in Palatine, Illinois and serving the surrounding communities including: Arlington Heights, Barrington, Northbrook and a nationwide client list, the wealth management firm is comprised of eight individuals and serves over 250 clients.
"Guidant is happy to gather service satisfaction surveys and have clients identify the most important service attributes to them," said Patzke. "We believe helping our clients is more than investment returns, it is all the other things we do for our clients that matter to them and this survey confirms that."
About Guidant Wealth Advisors
Your Goals, Our Guidance
Guidant Wealth Advisors offers responsive, knowledgeable and unbiased guidance to assist clients in pursuing their financial goals.
Guidant's expertise is in more than wealth management and investment asset allocation. Guidant Wealth Advisors provides comprehensive fee-based financial planning and specializes in retirement strategies and inheritance management.
Guidant Wealth Advisors is sensitive to each client's unique financial needs and specializes in wealth management for individuals and families with assets of one million to ten million.
Since opening its doors to Chicago's northwest suburbs in 1993, Guidant has served as vigilant guides assisting clients to make sound financial decisions. For further information about Guidant Wealth Advisors, please visit http://www.guidantwealth.com.
Securities offered through LPL Financial, Member FINRA / SIPC.
Investment advice offered through Guidant Wealth Advisors, a registered investment advisor and separate entity from LPL Financial.