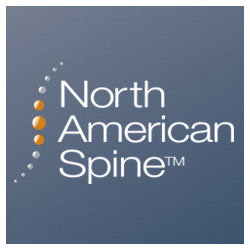 Dr. Ranson will be performing the exclusive AccuraScope procedure at North American Spine's Scottsdale, Arizona location.
Dallas, Texas (PRWEB) January 29, 2014
North American Spine is proud to announce the addition of Dr. Matthew Ranson to its back pain treatment team.
Dr. Ranson will be performing the exclusive AccuraScope procedure at North American Spine's Scottsdale, Arizona location.
The AccuraScope is an advanced, minimally invasive procedure used to both diagnose and treat inter-vertebral lumbar discs, spinal stenosis and many other causes of chronic back pain.
Using a live x-ray for guidance and a tiny incision, Dr. Ranson inserts an endoscopic fiber-optic scope, like a small tube, through a small incision in the skin and into a natural opening at the base of the spine.
Dr. Ranson then examines the inside of the spinal canal and the discs of the lower back, from both sides of the spinal canal, to identify any tears, ruptures, herniations, bulges, scar tissues or other abnormalities. He then identifies inflammation and diagnoses the pain source in real time.
He then uses a number of instruments, including a laser, to shrink the damaged disc(s) or scar tissue, or treat the spinal stenosis, and relieve pressure on the spinal nerve(s). This mild spine procedure is usually completed in 30 to 40 minutes. Many patients experience immediate relief.
Dr. Ranson is board certified in Anesthesiology with a sub-specialty certification in Pain Management. He performed a fellowship in Pain Management at Duke University before entering private practice.
His extensive education includes a medical degree at West Virginia University and a Master's of Science in Cellular and Molecular Biology at Tulane University. He completed a residency in the Department of Anesthesiology at The Ohio State University and West Virginia University, and additionally completed a residency in General Surgery at Atlanta Medical Center.
Dr. Ranson specializes in surgical pain relief at The Freedom Pain Hospital in Scottsdale, Arizona. He is currently ranked in the top one percent of spinal cord implanters in the United States.
He began his career as an Attending Physician in Interventional Pain Management at the Center for Pain Relief, where he was also the Director for the Center for Pain Relief CAMC Teays Valley. His clinical interests focus on interventional and surgical procedures in the management of chronic and acute pain, and the use of regional anesthesia.
Dr. Ranson's specialties include extensive training and experience in numerous interventional surgical pain procedures including implantable devices such as spinal cord stimulation systems and implantable pumps, minimally invasive laminectomy decompression procedures, and posterior intra-facet fusion.
Additionally, he has gained significant experience in radiofreqeuncy ablation, discography, and intraarticular joint injection. Additional specialized training in intraspinous process spacing device implantation (Superion), Kyphoplasty, and autologous minimally invasive spinal fusion.
Dr. Ranson has conducted a wide array of medical research, lectures and published medial articles revolving around the surgical treatment of chronic pain. He has additionally performed as a consultant for the West Virginia Attorney General and Board of Osteopathic Medicine, St. Jude Medical, Neuromodulation Division, and Faculty for St. Jude Epiducer Courses.
For more information about Dr. Ranson, North American Spine, and the AccuraScope procedure, head to http://www.northamericanspine.com.