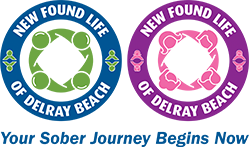 Now heroin seems to be the drug of choice for addicts, because it is less expensive and provides a better 'high.'
(PRWEB) January 30, 2014
New Found Life of Delray Beach, a leading treatment and recovery center located in Delray Beach, Fla., has issued a statement regarding the catastrophic trend of heroin usage across the country.
"In recent months we have begun treating more people for heroin addiction than for any other drug. But this trend is not isolated to Florida – it is widespread and has been addressed in several media outlets and by various government officials," owner Michael Watt said. "As a leading treatment and recovery center located in the 'Recovery Capital of America', we take any noticeable trend in substance abuse very seriously. The team at New Found Life of Delray Beach is dedicated to treating and counseling individuals with a variety of substance abuse problems, including heroin or opiates abuse."
According to a January 8 New York Times article, the government of Vermont devoted his entire State of the State message to what he called a "full blown heroin crisis" gripping the state (1). And in Pennsylvania, 22 deaths were connected to a deadly mix of heroin and Fentanyl (2).
Another article, published in Business Insider, notes that this epidemic is sweeping the country (3).
"Health officials and drug experts have started noticing that heroin use has been exploding as states crack down on 'pill mills' which get people addicted to Oxycontin and other pain killers even when they don't have medical need for them," writes Pamela Engel in the Business Insider article, "Why Heroin Use is Skyrocketing Across the US."
Watt, of New Found Life of Delray Beach, believes that the increase in patients treated for heroin at the Delray Beach inpatient treatment center is related to the crack-down on pill mills in Florida.
"A few years ago, Florida cracked down on pill mills, which has made it increasingly difficult for addicts to obtain pain killers and pharmaceutical narcotics," Watt said. "Now heroin seems to be the drug of choice for addicts, because it is less expensive and provides a better 'high.'"
New Found Life of Delray Beach encourages anyone who is or who knows someone who is struggling with heroin addiction or any other substance abuse problem to seek professional treatment.
New Found Life of Delray Beach provides a comprehensive treatment and recovery center, offering both inpatient and outpatient treatment programs, group therapy, and individual therapy. To learn more, please visit http://nflfl.com/.
Sources:
(1) "In Annual Speech, Vermont Governor Shifts Focus to Drug Abuse," published Jan. 8, 2014 in the New York Times. http://www.nytimes.com/2014/01/09/us/in-annual-speech-vermont-governor-shifts-focus-to-drug-abuse.html?_r=0Top
(2) "Bad heroin blamed for 22 deaths in western Pennsylvania," published Jan. 28, 2014 in the Los Angeles Times. http://www.latimes.com/nation/nationnow/la-na-nn-heroin-22-deaths-pittsburgh-20140128,0,1372747.story#axzz2rpE5CTiX
(3) "Why Heroin Use is Skyrocketing Across the US," published Jan. 15, 2014 in Business Insider. http://www.businessinsider.com/why-heroin-use-is-skyrocketing-across-the-us-2014-1