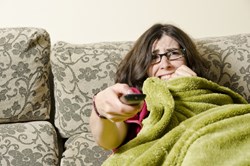 ShopRTO offers tips to stay warm in affordable ways.
Austin, TX (PRWEB) January 31, 2014
With the recent harsh winter storms sweeping through the U.S., American's gas bills are heating up to costly amounts. ShopRTO recently posted its top ten tips to keeping warm without breaking the bank.
Check sealing in key spots. Much heat and air conditioning is wasted through cabinets, windows, doors, wiring holes and attic hatches. Inspect those areas and seal where appropriate.
Check the attic insulation. Attic insulation should be level with the floor joists. If not, then add some more to be level. Insulation doesn't need to be higher than the floor joists. Use Energy Star tips regarding do-it-yourself sealing and insulation.
Close vents in rooms that are not used. Many rooms are not or rarely used thus wasting much energy where is not needed. Closing those vents will help save money significantly.
Some easy and simple tips ShopRTO recommends include investing in thick, wool socks. A person doesn't feel as cold if their feet are warm.
Put a blanket down on hardwood or tile floors. The rugs help insulate while having something warm under the feet.
Open the blinds on sunny sides and close on the shady side. Prepare oven-baked meals as the heat from the oven warms up the room and use blankets when sitting around for extended periods of time such as watching TV or sleeping.
In ShopRTO's typical playful voice, the writers also recommend "drinking hot cocoa," "snuggling with your puppy dog and kitty cat," or "move to Florida."
About ShopRTO.com:
ShopRTO provides affordable home decorating and lifestyle tips for Americans and when rent to own may be right for their home shopping choices.