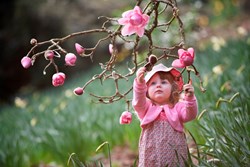 (PRWEB) January 30, 2014
Each year, between February and March, Cornwall gets the first glimpse of spring as the Magnolias in the region start to bloom. Similar to the Japanese Cherry Blossom season, the magnificent Cornish Campbellii trees afford a stunning array of color against a stark landscape just emerging from a wintery slumber.
The Nare, a charming country house hotel on the sea, will team up with the head gardeners of seven of The Great Gardens of Cornwall, to offer a special series of events honoring the official arrival of spring. This year's events will include guest speakers, exclusive private garden tours and Magnolia-themed menus.
In addition, seven Champion Magnolia Campbellii trees will be monitored to see exactly when they bloom. When all seven trees have at least 50 blooms, spring will have arrived in Cornwall. Follow the bloom tracker online to view the progress http://www.greatgardensofcornwall.co.uk/springstory.
About Rebecca Recommends:
Rebecca Recommends is a quality, service-driven company offering sales and marketing representation to independently owned and award winning luxury hotels, country manor hotels, historic residences, tour and destination management companies worldwide. Rebecca Recommends is highly regarded in the North American luxury travel market and has superb and longstanding relationships with the US leisure travel trade.