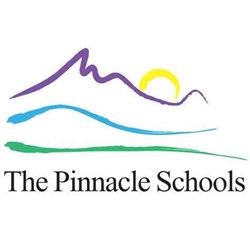 I'm talking about loving kids enough to provide warmth and empathy, regardless of how they act.
Huntsville, AL (PRWEB) January 31, 2014
Jane Baker, a Licensed Social Worker and Family Services Coordinator for The Pinnacle Schools Elk River Treatment Program (ERTP) for adolescents in North Alabama, recently addressed those who work with children to look at something old for a change, rather than something new. Something really old: love.
Challenged by an online article by Dr. Charles Fay, author of the bestseller Parenting with Love and Logic, Baker said Fay explained that he is not referring to romantic, wishy-washy-wimpy love. "I'm talking about loving kids enough to provide warmth and empathy, regardless of how they act, how well they learn, or how bright they are… Loving kids enough to let them make affordable mistakes, rather than trying to micromanage them into success… Loving kids enough to place most of our emphasis on teaching character, compassion, and problem solving rather than teaching to the test… Loving kids enough to hold them accountable for their choices… Loving them enough to build them up in their areas of strength, so that they have the energy to face their areas of weakness," he wrote.
"If children are constantly rescued and never allowed to feel pain, they never learn how to deal with it. It may be a result of failing grades, friends or family, but I assure you that they're going to face disappointment and pain sooner or later," said Dr. Wayne Wilson, clinical psychologist for residents at ERTP.
Often residents are admitted to ERTP by parents who are clueless to what is driving their negative behavior. In teens, pain often wears the mask of anger. Substance abuse, promiscuity, failing grades, isolation and defiance are often the outward symptoms of internal emotional struggles. Rather than deal with the pain of real or perceived failure or abandonment, teens simply arm themselves with electronic distractions to avoid facing problems that they have no idea how to solve, because they've never been allowed to try.
During their stay at Elk River, residents learn to live without the distractions they have become accustomed to since their earliest memories. No cell phones, iPads or television are allowed at Elk River. Computers are only permitted during school and are heavily monitored by web filtering programs and staff. Teens learn to trust each other and their staff. They learn to communicate again, first with each other in group therapy, then with their parents. They discover that their actions affect their group and their group's actions affect them individually – just like family life. They learn to love each other in spite of past behaviors. The treatment goal is for residents to extend that lesson to the entire family upon completion of the program.
"Children need and crave structure, safety, and relationships," Ms. Baker said as she reflected on Dr. Fay's article. "Unfortunately, those qualities are often polluted into permissive entitlement and friendship rather than relationship. When we truly love children selflessly, we are able to get our own needs out of the way so that we can help children learn what they need to learn, even when their behaviors are toxic. We will focus less on bigger, harsher penalties and more on helping a child have a productive learning experience. This approach in no way suggests that consequential learning is easy or pleasant; but rather it can be emotionally painful and growth producing. Loving a child enough to allow them the opportunity to learn life's difficult lesson without rescuing them or over reacting to their behaviors takes courage on the part of adults and ultimately frees the child up to learn," Baker said.
ERTP is the residential program of The Pinnacle Schools (TPS), a corporation that provides an alternative to traditional school programs in Huntsville, AL. After reading Dr. Fay's article, Angie Griffin, Director of Education for TPS said, "I found myself nodding my head and feeling in my heart each of the points in Dr. Charles Fay's article."
"As he stated, it really isn't a new concept," Griffin said. "Love and respect are always good starting points when considering how to treat one another. Our staff is trained to respectfully redirect a student when he or she makes a mistake. That doesn't mean letting them off the hook. Life will not let our students 'off the hook' when they make mistakes. We would be doing a disservice to our students if we failed to teach appropriate corrective actions."
For more information about The Pinnacle Schools Elk River Treatment Program, visit http://www.thepinnacleschools.com/residential-programs.