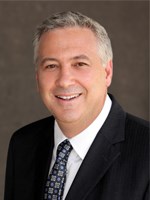 Just because the economy is recovering doesn't mean there aren't still people in distress.
Woodland Hills, CA (PRWEB) January 31, 2014
"From 2007 to 2013, the Mortgage Forgiveness Debt Relief Act has provided many homeowners with the break they needed from the IRS in regards to income tax on short sales," Tene said in a recent statement. "Just because the economy is recovering doesn't mean there aren't still people in distress and requiring the help that the Act provides."
The failure of Congress to renew the Act is leaving troubled homeowners in a difficult position. If elected officials in Washington don't continue the Act, it may not be financially feasible for them to attempt a short sale, which is less problematic for future homeowner prospects than a foreclosure.
"This is frightening for the rest of the country," Tene said. "Distressed homeowners need options when facing a crisis. With more than six million homes in the country in financial distress, the Mortgage Debt Relief Act needs to continue to help out anyone who might be suffering from the financial stress of a home that might be underwater." Raffi Tal, Executive VP of I Short Sale, Inc., one of the Peak entities specializing in short sale negotiations and loan workout solutions, assumes the perspective of the distressed homeowner and fully understands the benefit of extending the act. The short sale process should be one that "allows distressed households a rebooting of their financial calamity," observes Tal. "Only by removing the threat of taxation from short sale transactions will consumers get the complete fresh start they deserve."
A recent Corelogic report dated December 17, 2013 estimates that approximately six million households throughout the United States can still benefit from short sales. "What's deceiving," observes Tene, "is the perception that the housing crisis is finally in the rear view mirror. The truth is that millions are still left behind dealing with debt, negative equity, and the inability to maintain a mortgage. It's in the best interests of the entire nation for Congress to once again put the plight of distressed homeowners again at the front of the queue for consideration."
As a leading authority in the real estate industry, The Peak Corporate Network entities provide a full array of comprehensive real estate services nationwide, including brokerage services, mortgage financing, loan servicing, escrow services, short sales, foreclosure processing and 1031 exchange. For more information, visit http://www.peakcorp.com.
The Peak Corporate Network is a brand that represents a group of related separate legal entities, each providing its unique set of real estate services.