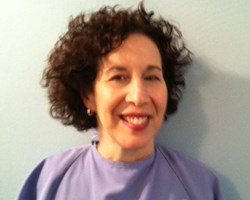 Teaneck, NJ (PRWEB) January 29, 2014
Dr. Susan Goldfarb's Teaneck, NJ dental patients can now improve their skin as well as their smiles with BOTOX® and Dysport Cosmetic services. Most patients see a noticeable difference in the frown lines between their brows within days of undergoing the procedure. The lines continue to appear less conspicuous for the 30 days following and results can last for up to four months.
BOTOX® Cosmetic and Dysport are prescription medications administered directly into the muscles between the eyebrows to improve the look of moderate-to-severe brown lines. The treatment blocks the nerve impulses to the injected muscles, which decreases the muscle activity that causes lines to form between the brows. One nonsurgical treatment typically takes about 10 minutes and requires no downtime or recovery period.
The majority of patients experience only mild and brief discomfort as a result of the BOTOX® Cosmetic or Dysport procedure. To minimize any side effects, which can include inflammation, tenderness, swelling, redness, and localized pain, Dr. Goldfarb may numb the area with anesthetic ointment or a cold pack.
Although BOTOX® Cosmetic and Dysport produce noticeable results, patients do not look like they have "had work done" as a result of the procedure. The treatment does not dramatically alter patients' facial appearance and they will still be able to frown or look surprised, only with less wrinkles and creases.
Facial fillers such as Juvederm Ultra, and Restylane, may additionally be used to reduce deep furrows in the face. These materials may be used along the nasolabial lines, which are next to the mouth, or in the chin area. They are also ideal for small scars or depressions, or to plump out lips, which develop lines that radiate outward as we get older.
For more information on BOTOX® Cosmetic treatments at Dr. Goldfarb's Teaneck, NJ office, please call (201) 374-8460 to schedule a consultation today.
About The Doctor
Susan Goldfarb is a periodontist offering personalized dental care for patients in Teaneck, NJ since 1984, and was one of the first female periodontists in Bergen County. Dr. Goldfarb received her Doctorate of Dental Medicine degree from the University of Pennsylvania, School of Dental Medicine, and completed a General Practice Residency at Newark Beth Israel Hospital. She went on to receive her Certificate of Periodontics from the Fairleigh S. Dickinson School of Dental Medicine. Dr. Goldfarb is part of one percent of dental professionals providing the LANAP FDA cleared laser procedure for gum disease and periodontal treatment. Aside from being a laser practice, she also performs BOTOX and facial fillers such as Juvederm Ultra. To learn more about Dr. Goldfarb and her dental services visit her website at http://www.flossnightly.com and call (201) 374-8460.